Hallo Mya. Masih ingat 'all out' nya Mya di hits single Lady Marmalade? Mya menjadi vocal pembuka di lagu tersebut. Cukup menghentak. Sebagai penyanyi Mya sudah meraih 3 nominasi Grammy Award, dan di antaranya meraih Grammy untuk Best Pop Collaboration with Vocals di lagu Lady marmalade.
Grammy, Mya & Hotel Mulia Senayan
Setelah merayakan 20 tahun karirnya di industri music, di dalam diskografi Mya terdapat banyak single yang sukses antara lain "It's All About Me", "Movin On", "My First Night With You", "Ghetto Superstar", "Case of the Ex", "Free" and "Best of Me."Pada tahun 2018 ini, Mýa sudah merilis album ke-20 dengan single audio digital ketiga yang seksi dan sensual, "You Got Me".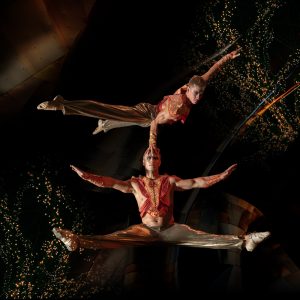 Tanggal 31 Desember 2018, Mya akan menutup tahun dengan keunggulan vokalnya di Hotel Mulia Senayan. Namun perayaan dan aksi Mya di Mulia ini akan dihiasi dengan pertunjukan akrobatik oleh = pemain akrobat dari Rusia yang spektakuler di Grand Ballroom.