Luxina.id berkolaborasi dengan Lee Management dan Juno Project dalam meluncurkan foto dan video komposit para bintangnya. Pemotretan dan pengambilan video berlangsung pada akhir Juli 2018 lalu di studio fotografer yang menggarap semua pemotretan ini, Benny Lim.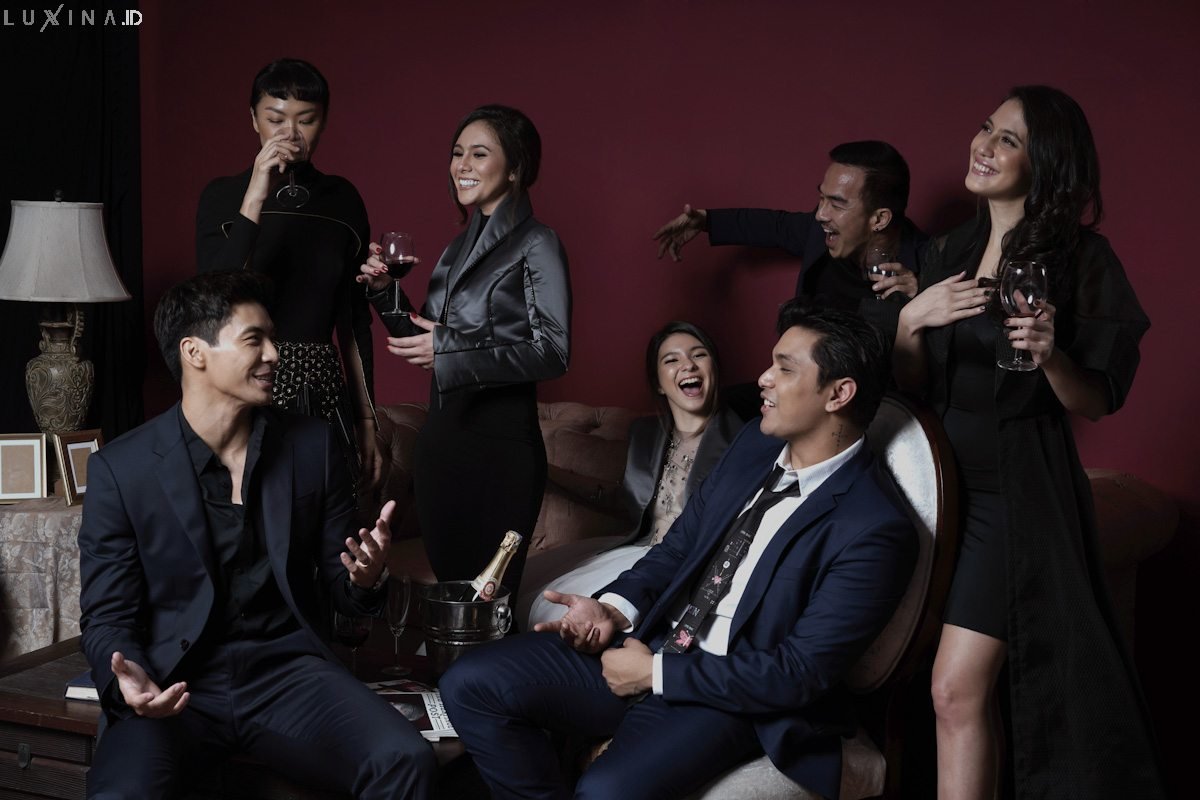 Joe Taslim, Wulan Guritno, Pevita Pearce, Kelly Tandiono, Yoshi Sudarso, Shaloom Razade dan Philo Paz Armand, tujuh bintang yang menjadi bagian dari Lee Management, dibawah Buci Lee (pemilik Lee Management) membuat foto komposit ini dengan konsep yang lebih stylish, modern dan terencana tanpa meninggalkan sisi komersial.
Konsep pemotretan terdiri dari empat bagian, yaitu Natural, Suit Up, Cocktail dan Gala. Untuk konsep Natural, setiap bintang memakai koleksi pakaian pribadi untuk mendapatkan karakter masing-masing yang berbeda. Suit Up adalah konsep dengan memakai stelan jas yang semuanya adalah koleksi Hugo Boss, yang mana ini mengeluarkan sisi androgini dan boyish pada wanita, dan kesan dapper pada pria. Kemudian konsep Cocktail adalah memakai pakaian semi formal yang seluruhnya koleksi Valentino. Sementara untuk yang terakhir, Gala, seluruh wanita memakai gaun dari Hian Tjen dan yang pria memakai stelan jas dari Hugo Boss.
Luxina.id sebagai media partner yang juga berkolaborasi untuk project ini, mengurasi penampilan dan pakaian yang dipakai kemudian membuat sebuah video fashion dari masing-masing bintang. Sehingga nantinya hasil foto juga dilengkapi dengan video fashion.
Peluncuran foto dan video ini diadakan di La Moda Cafe, Plaza Indonesia kemarin, 26 September, dalam rangka memeriahkan Plaza Indonesia Men's Fashion Week 2018. Foto-foto dan video ini selanjutnya akan menjadi aset Lee Management yang secara ekslusif dipublikasikan oleh Luxina.id sebagai foto dan video fashion.
Video fashion directed by Ion Akhmad
Fotografer dan video behind the scene : Benny Lim Juno Project
Videografer : Adrian Mawardi
Video editor : Raymond
Stylist : Sylvie
Make-up & hair-do : Bubah Alfian dan tim.
All clothing by Hugo Boss and Valentino.