Bagi Anda penggemar produk kecantikan asal Korea Selatan, Innisfree, telah hadir gerai ke-14 di Kota Kasablanka dengan nuansa keindahan pulau Jeju dan Studio Workshop untuk memberikan pelayanan maksimal bagi para pelanggan.
Konsep Baru Innisfree Kota Kasablanka
Brand kecantikan yang dihadirkan oleh PT. Mitra Adi Perkasa di Indonesia ini terkenal menggunakan bahan-bahan alami asal pulau Jeju. Innisfree ingin membawa identitas tersebut ke dalam gerai terbarunya di Kota Kasablanka. Karena itulah, gerai di ruangan seluas lebih dari 100 meter persegi ini, Anda akan merasakan keindahan alam jeju lewat konsep Green House in The City yang digabungkan juga dengan studio workshop. Di sini, Anda dapat menemukan lebih dari 800 jenis produk Innisfree yang dikelompokkan sesuai kategorinya, mulai dari corner perawatan kulit, make up, tubuh, dan rambut.
"Melalui desain gerai yang simpel namun tetap playful dan autentik, kami berharap pelanggan Innisfree bisa merasakan pengalaman berbelanja yang unik, premium, namun tetap accessible," kata Namjin Shin, General Manager Innisfree Indonesia, saat The Opening Preview of Innisfree Kota Kasablanka Virtual Event, pada Jumat 4 September 2020.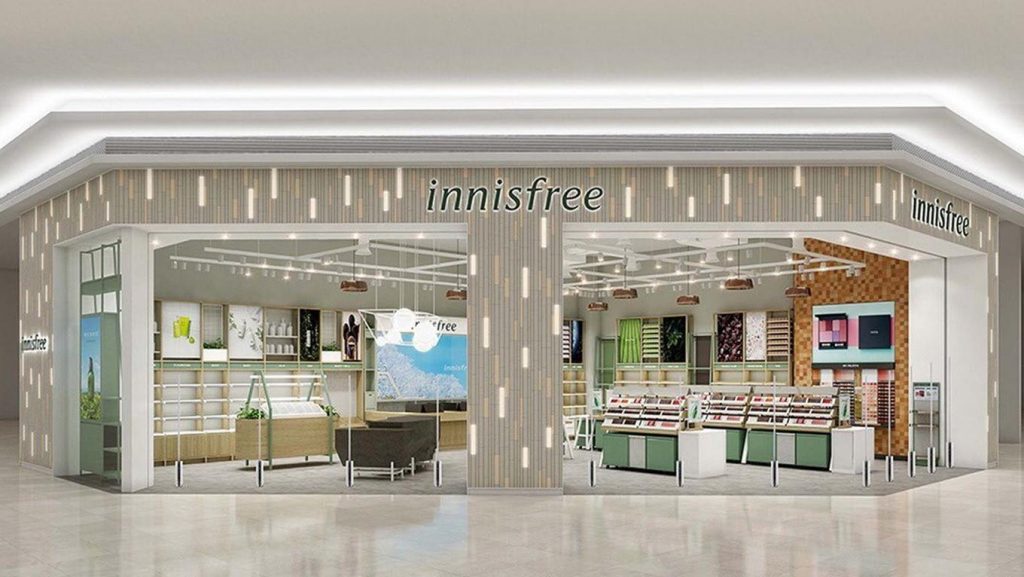 Coba Sepuasnya
Hampir setiap varian produk di sini mempunyai tester yang bisa dicoba. Seperti di salah satu sudut ruangan, terdapat My Palette Wall yang disediakan bagi Anda yang ingin mencoba memadukan sendiri riasan eye dan face palette.
Yang tak kalah menarik adalah Mask Bar yang disediakan bagi Anda pecinta sheet mask. Berbagai macam masker wajah dengan manfaatnya masing-masing bisa Anda temukan di sini.
Protokol Kesehatan Ketat
Di tengah situasi pandemi Covid-19, Anda tak perlu khawatir berbelanja produk kecantikan di Innisfree, karena seluruh gerai Innisfree telah diterapkan protokol kesehatan yang ketat dengan mengikuti standar keamanan, kebersihan dan kesehatan yang ditentukan oleh pemerintah.
Karina Gadis Gumiwang, Marketing and Public Relation Innisfree Indonesia menambahkan bahwa para pelanggan yang ingin mencoba tester produk makeup dan skincare selama di gerai wajib menggunakan hand sanitizer terlebih dahulu, baru dapat mengambil aplikator seperti cotton bud, tissue, atau kapas, untuk menuang sampel produk skincare atau makeup. Dan proses ini hanya boleh dilakukan satu kali.
Jadi, tak perlu ragu untuk datang berbelanja produk kecantikan di Innisfree Kota Kasablanka. Anda akan merasakan kenyamanan serta keamanan selama berbelanja produk yang Anda inginkan.