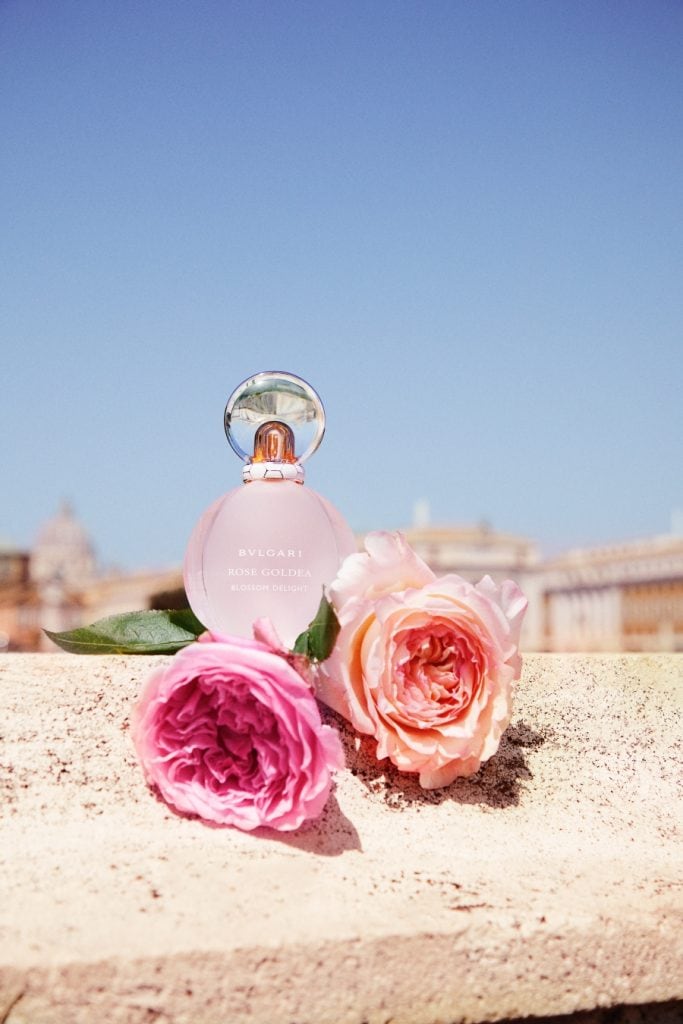 Kemahiran Bvlgari dalam membuat perhiasan dan jam tangan tidak lagi terbantahkan. Termasuk salah satunya adalah perpanjangan jenama ini di ranah wewangian atau parfum yang mewakili keindahan perhiasan-perhiasan inggilnya. Dan yang terbaru adalah wewangian mawar yang bukan dari mawar, Rose Goldea Blossom Delight.
Memang bunga mawar paling wangi di dunia adalah mawar dari Bulgaria, atau Bvlgarian Rose. Tapi kali ini parfum ini tidak akan membawa kita ke Bvlgaria, namun ke lembah yang dipenuhi dengan bunga lily yang disebut dengan Lily of the valley, yang menjadi top notes pada parfum eau de toilette ini. Parfum ini diracik oleh Master Perfumer, Alberto Morillas. Aromanya merupakan interpretasi dari karakter wanita berani tapi lembut, mewakili femininitas wanita dengan aura yang bercahaya dari dalam.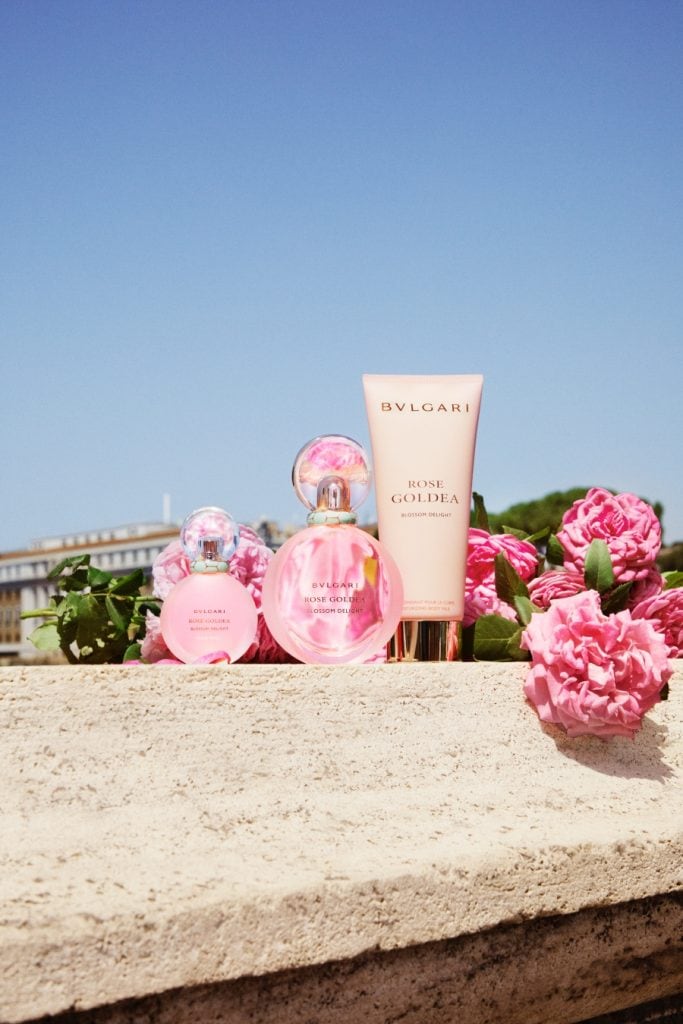 Untuk wangi awal atau top notes, aroma yang menyerang adalah aroma lily bercampur grapefruit yang sangat lembut. Seperti menyentuh kain sutra yang halus. Dengan sedikit aroma fruity yang manis tapi tak berlebihan. Kemudian disambut dengan aroma peony dan kuntum mawar (rosebuds) setelah beberapa lama. Aroma tengah ini begitu kuat sehingga akan tinggal sangat lama di kulit secara konsisten. Ditutup pada wangi akhir atau base notes dengan aroma kayu cedar dan musky yang eksotik. Ini untuk membentuk aroma lebih kuat lagi dan bertahan lama setelah bereaksi dengan udara dan kulit manusia. Rose Goldea Blossom Delight ini tersedia dalam eau de toilette dan eau de parfum yang konsentrasinya lebih tinggi dan tahan lama.
Dengan aroma yang begitu halus dan lembut, yang menggambarkan musim semi dan musim panas, eau de toilette dan eau de parfum ini dibungkus dengan botol yang juga didesain khusus. Mengambil inspirasi dari bentuk kelopak bunga wawar, botol dihadirkan dalam warna pink pastel yang lembut dengan ornamen serpenti pada leher botol yang juga diberi sentuhan emas. Pada tutup botol berbentuk bulat pipih transparan yang menunjukan kepala botol berwarna emas.
Foto dok. Bvlgari