Shangri-La Hotel Jakarta sudah bersiap menyambut datangnya Year of The Pig, tahun baru Cina pada tanggal 5 Februari 2019. Tentu saja dengan berbagai sajian dining dengan cita rasa berkualitas Shangri-La.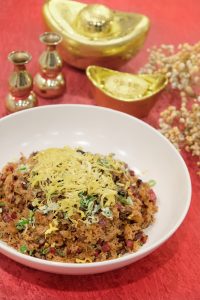 Semarak Chinese New Year dan tradisi Cap Go Meh bisa dirasakan di JIA Chinese Restaurant. Restoran ini akan menyiapkan Chinese New Year set menu mulai tanggal 25 Januari 2019. Set menu pertama: Xin Nian Kuai Le (Rp 1,088,000++ per person). Set menu kedua: Gong Xi Fa Cai (Rp 1,388,000++ per person).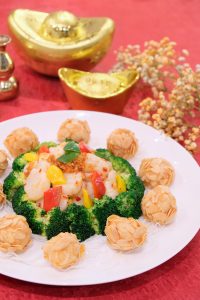 Chef profesional dari Shangri-La akan menyiapkan Premium A la Carte menu untuk makan siang dan makan malam mulai dari tanggal 1 Februari sampai dengan 9 Februari 2019. JIA juga menawarkan All You Can Eat Premium Dim Sum dan aneka sajian Chinese favourite dishes mulai dari tanggal 5 Februari.
Foto: Shangri-La Jakarta