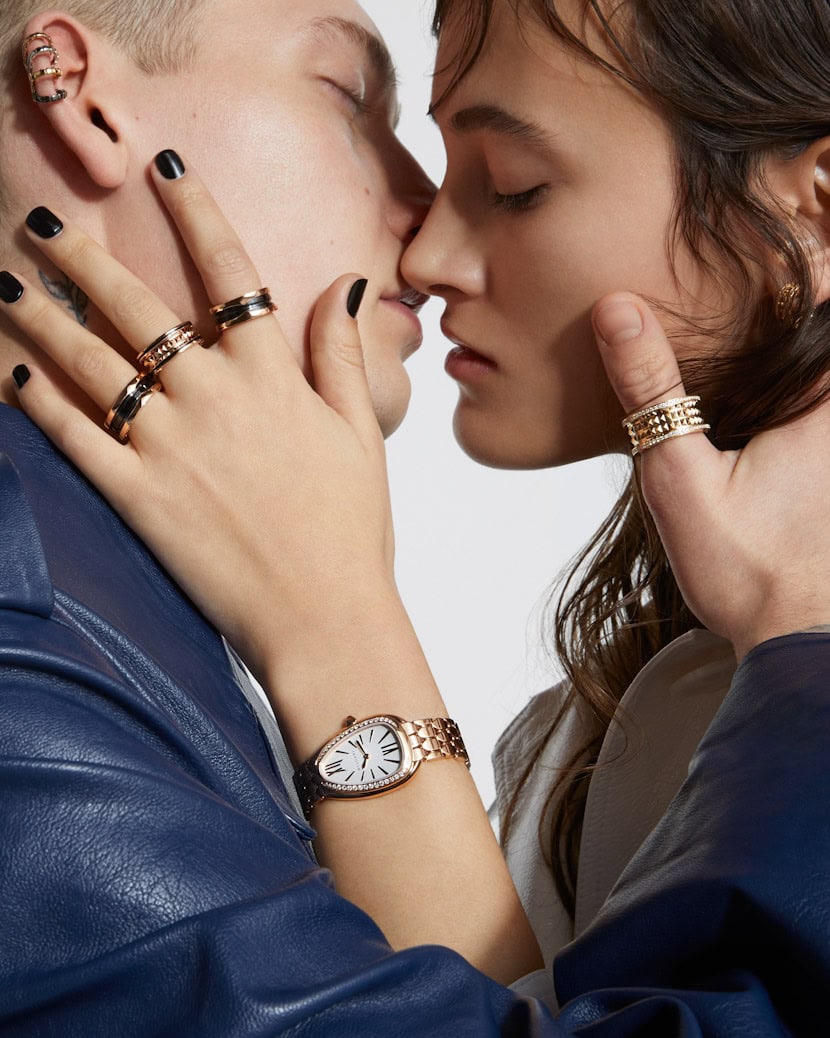 B Zero 1, salah satu desain andalan dan paling ikonik dari Bvlgari, lahir lagi dengan inovasi dan aura kekinian yang muda. Dinamakan dengan B Zero 1 Rock, aksesoris ini dihadirkan dalam bentuk cincin, gelang dan kalung yang bersahabat dengan tampilan hybrid antara street fashion yang "effortless" dan elegan.
Nafas B Zero 1 lama tetap terasa kental tapi dengan tambahan susunan stud pada garis spiral yang biasanya polos pada cincin. Pada gelang hanya dengan satu baris stud dan susunan berlian round cut pada bagian atas dan bawah. Begitu juga pada cincin. Berlian dibubuhkan pada bagian pinggiran atas bawah.
Desain ini terinspirasi dari kalung chocker Bvlgari Tobogas. Yang kemudian dikombinasikan dengan desain B Zero 1, Colloseoum Roma. Kombinasi antara emas dan berlian dan desain stud ini memberikan efek rebel, funk dan rock style dalam level luxury.
Saran Luxina, pakai gelang B Zero 1 Rock dengan cara menumpuknya dua atau lebih dengan outfit semi kasual yang minimalis dalam warna polos. And you will rock the style all day!
Foto dok. Bvlgari.