Ketika World War II berlangsung (1939 – 1945), umumnya rumah mode menutup pintu, semua hidup prihatin, pemuda dan wanita di Eropa dan Amerika banyak yang ikut bela negara, membantu tentara, hidup secukupnya, menjauhi glamorama.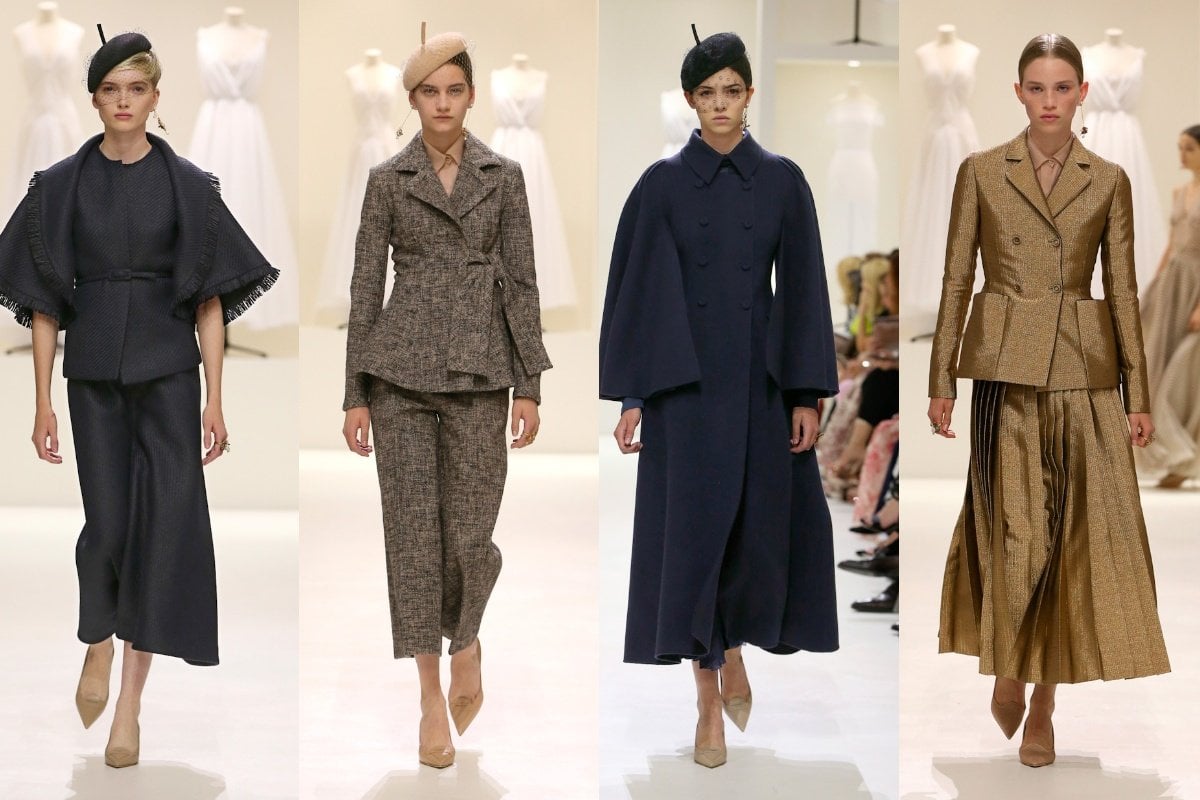 Dua tahun kemudian, tahun 1947 Christian Dior membuka rumah mode di Paris, dengan konsep yang mencengangkan, tancap gas meninggalkan kemuraman perang, wanita harus kembali glamor, kembali bersarung tangan mewah, setiap rok harus berlapis-lapis dengan petticoat (bisa sampai 7 meter) di baliknya agar megar membahana.
Di jaman modern saat ini, rumah mode Christian Dior memiliki creative director bernama Maria Grazia Chiuri, yang berpemikiran macam lintas jaman. Bayangkan, untuk koleksi terbaru Dior haute couture fall 2018/2019 ini, Maria berpijak pada masa WWII, masa sebelum glamorama dicetuskan, masa susah sebelum rumah mode Dior lahir. Ide yang sangat menantang, mundur setapak untuk maju dan membuat orang fall in love.
Hasilnya sangat elegan, jaket-jaket era 40s yang bersiluet maskulin bertemu dengan rok sebetis, atau juga dengan pantalon. Gaun-gaun malam yang lebar menggunakan berlapis-lapis bahan-bahan tipis transparan sehingga kemewahannya redam, apalagi dengan pilihan warna yang nude. Kinerja dan kualitas Dior haute couture lebih ditonjolkan. Kalau sempat lihat livestreaming show Dior ini di LUXINA.ID, bisa diperhatikan hasil kerja tangan couturier team Dior yang rapi. Atau kalau sempat lihat instastory akun Dior, bisa dilihat proses ulik-ulik jemari tim haute couture Dior, bersih bagai penanganan medis.
Pendapat Kate Bosworth atas koleksi Dior ini: "I love it, I absolutely love it. I thought it was classically Dior in modern way…, and romantic." Ucap Kate ke Karlie Kloss yang seharian take over Instagram Dior.
Kenapa bukan influencer instagram yang dipercaya Maria untuk take over akun Dior? Memang tidak terlihat wajah-wajah influencer di front row. Kepada media AFP Maria bilang: "The audience that buys couture is not an audience that spends its time on Instagram. The audience for couture knows what couture means – it's a piece that's made specially for you, just for your body, that it needs time." Oh, jawaban yang Couture! Love it.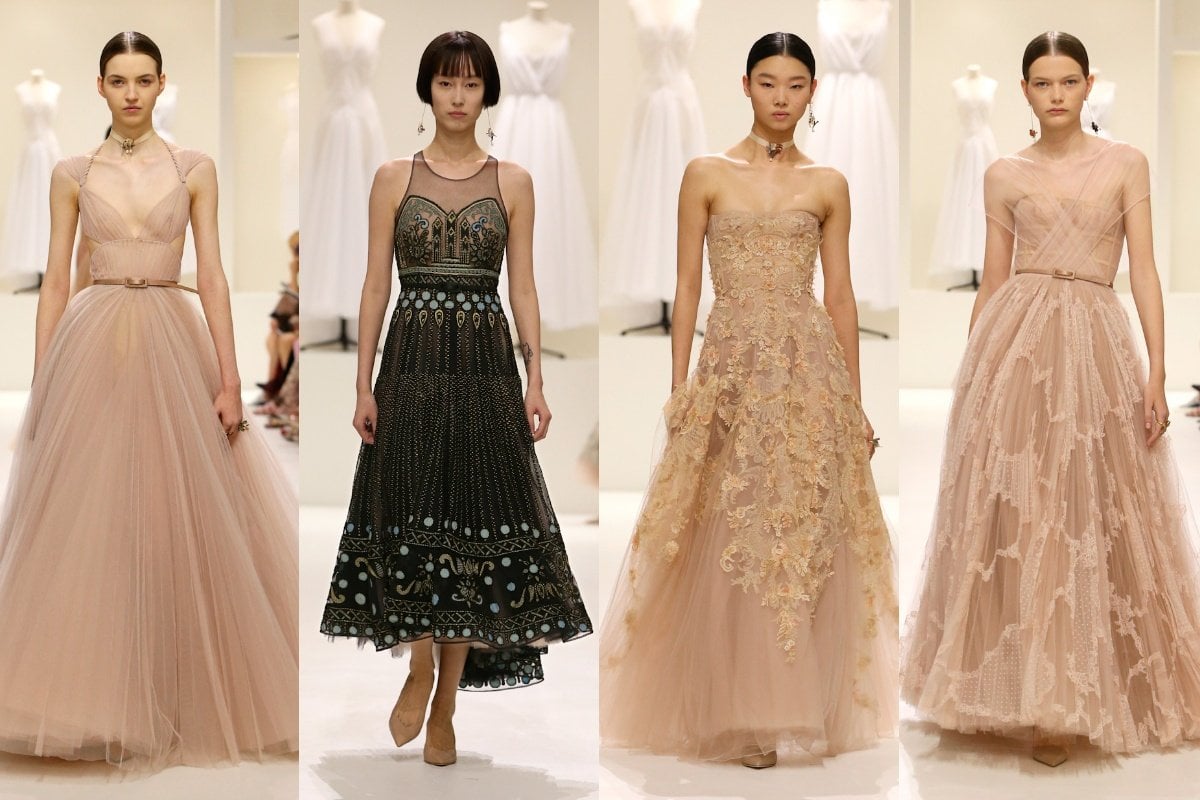 Foto : Dior