Memasuki hari kedua gelaran Jogja Fashion Festival 2019 di Ambarrukmo Plaza, parade busana menggunakan wastra Nusantara masih terbagi menjadi dua sesi. Sesi pertama berlangsung pukul 15.30 WIB sementara sesi kedua pada 18.00 WIB. Sub tema Pattern & Fabric akan mengawali gelaran ini, dilanjutkan dengan Luxurious Line pada malam harinya.
Sebanyak 12 desainer lokal dan nasional membuka sesi pertama pada Sabtu, 9  Maret 2019. Sesi ini menampilkan berbagai koleksi busana ready to wear dari olahan kain Nusantara dengan berbagai motif etnik dari mulai batik hingga motif songket.
Beberapa desainer yang menampilkan koleksinya pada sesi pertama ini di antaranya L.Tru, Siska Pramintan, Malik & Malika, Jennifer Sans, Evi Poppy, dan Riska Nurulzein.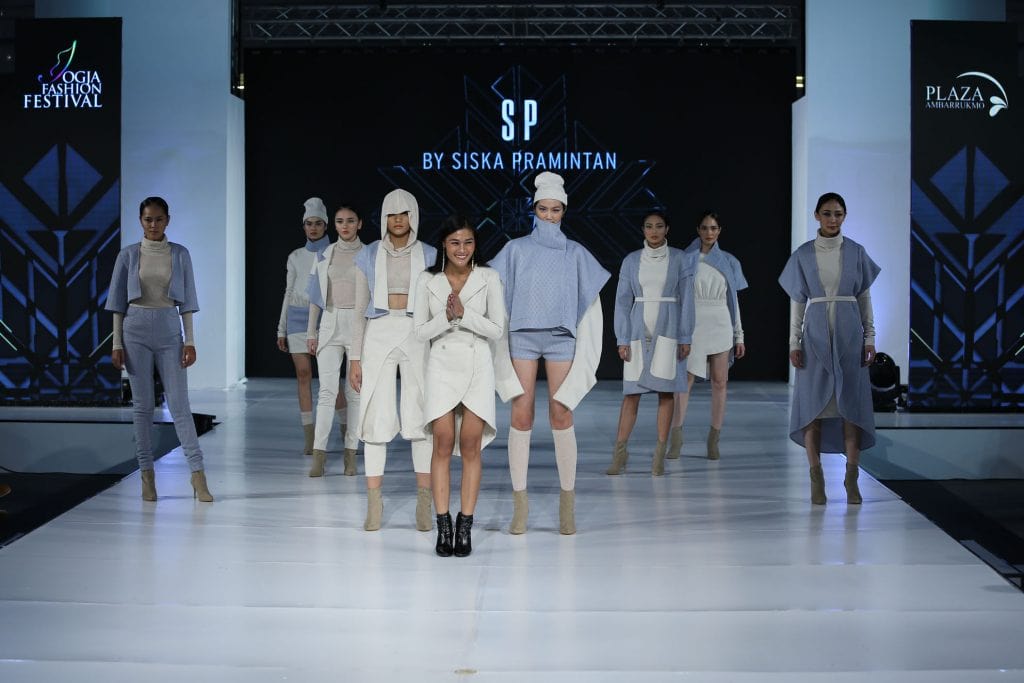 Siska Pramintan lewat labelnya SP, memulai debutnya sebagai desainer pada gelaran Jogja Fashion Festival 2019.
Sesi kedua dengan sub tema Luxurious Line adalah yang paling ditunggu. Ghea Panggabean membuka sesi ini lewat koleksinya yang diberi nama Swarnadiwpa. Ghea menampilkan busana yang terinspirasi dari kekayaan kain dan motif Sumatra, seperti Tenun Songket, Pelangi Tie Dye dari Palembang, serta ragam motif bordir Sumatra.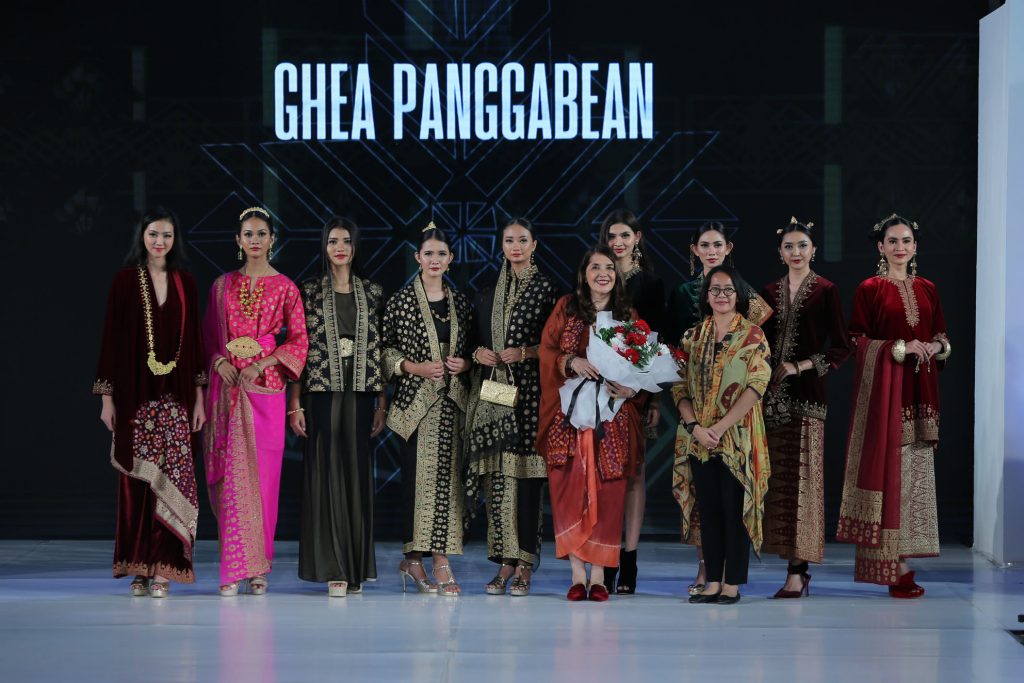 Ghea Panggabean menghadirkan kekayaan wastra Sumatra lewat 24 koleksi yang memadukan Tenun Songket, Pelangi Tie Dye Palembang, dan beragam bordir khas Sumatra.
Koleksi Ghea sendiri kaya akan warna dan motif, dengan setuhan emas, menggunakan bahan silk chiffons, satin, dan velvet. Sebanyak 24 busana ditampilkan Ghea pada malam itu, dengan memadukan unsur tradisional khas Nusantara dengan potongan modern.
Yang tak kalah mencuri perhatian yaitu koleksi dari IKAT Indonesia yang berkolaborasi dengan Tenun Ikat Kediri. Koleksi rancangan Didiet Maulana ini menampilkan keindahan tenun ikat Kediri yang terinspirasi dari kisah cinta Panji Asmoro Bangun dan Dewi Sekartaji.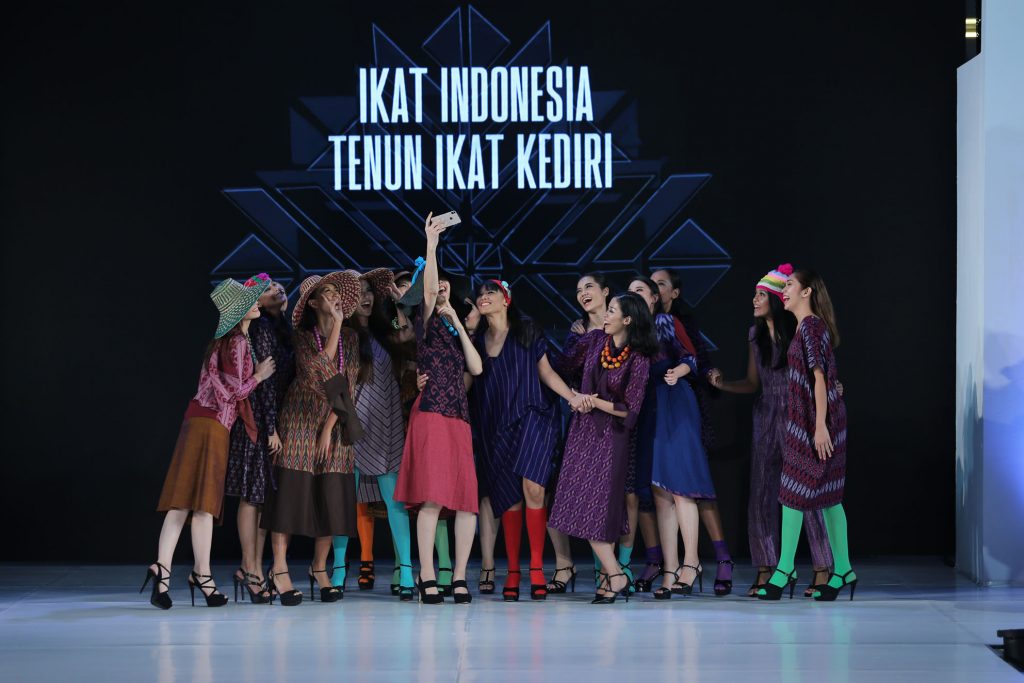 Keragaman dan keindahan tenun ikat Kediri ditampilkan dalam 16 koleksi busana kasual oleh Didiet Maulana lewat labelnya IKAT Indonesia.
Dengan tema Warisan Agung Panji Sekartaji, koleksi yang terdiri dari 16 busana ini didominasi dengan motif garis tegas dengan perpaduan warna yang berani. Didiet mengolah kain tenun ikat Kediri menjadi busana ready to wear yang fresh dan edgy. Ia ingin menunjukkan bahwa tenun tak hanya dapat digunakan pada kesempatan formal saja, namun juga bisa dipakai untuk tampil kasual.
Selain Ghea Panggabean dan IKAT Indonesia, desainer lain yang meramaikan sesi kedua ini di antaranya Ariesanthi, Bella Sara, dan Budi Susanto.