Maldives akan selalu menjadi tujuan utama setiap orang bila ditanya ingin berlibur kemana? Dan berkat lokasi geografisnya yang berada di garis katulistiwa di tengah laut Hindia, Maldives memiliki banyak resor terbaik yang ada di dunia. Salah satunya adalah The Westin Maldives Miriandhoo Resorts.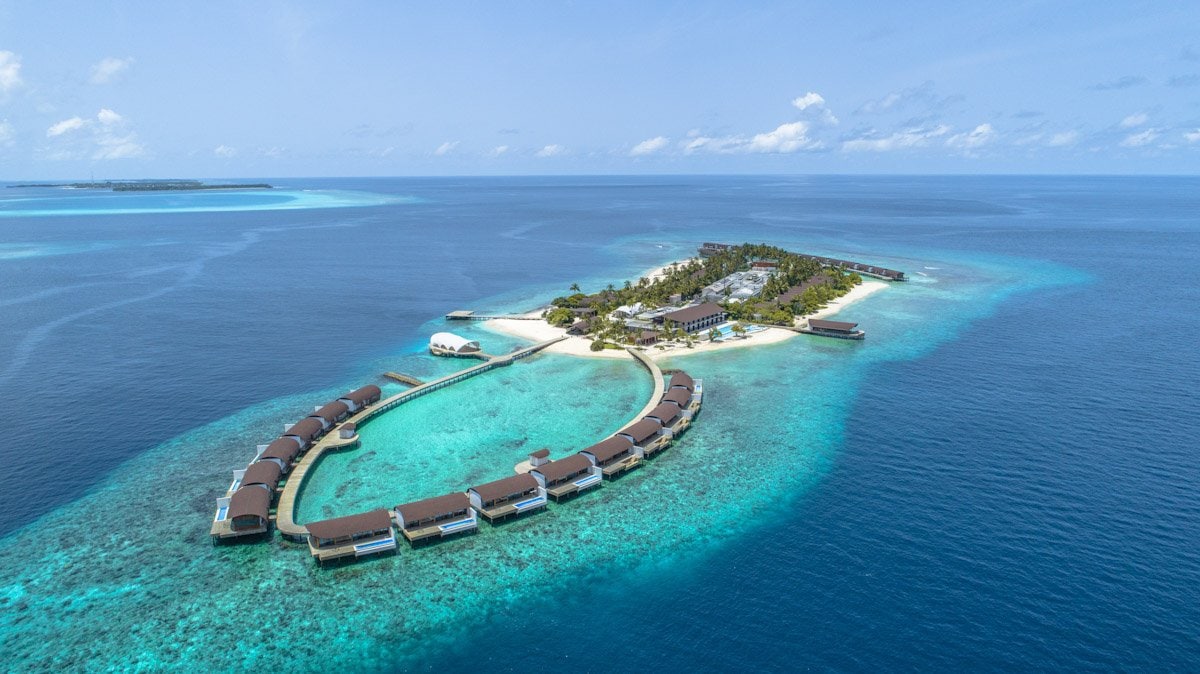 Lokasinya berada di pulau koral Baa Atoll, salah satu pulau yang dilindungi oleh UNESCO, resor ini memiliki keunggulan akan ketenangannya dan pemandangan lagoon dengan air sebening kristal. Maka dari itu pula, resor ini menawarkan banyak kegiatan wellness untuk menenangkan dan keseimbangan jiwa.
Resor yang juga ramah keluarga ini, memiliki berbagai kegiatan agar tamu tidak merasa bosan. Seperti aktifitas olahraga air, spa, gym dan yoga. Namun kalau tidak ingin berkegiatan apapun, tamu bisa bersantai di 70 villa dan suites yang tersedia, semuanya terdiri dari 40 villa di darat dan 29 villa diatas air.
Untuk makanan, jangan khawatir. Anda bisa menikmati tiga restoran berbeda yang semuanya menyajikan jenis makanan yang berbeda. The Pearl dengan pengalaman makan sambil menikmati laut, menyediakan makanan Jepang yang mengutamakan seafood segar. Restoran Hawker yang menyediakan menu Asian serta Sunset Bar dengan menu Tapas dan minuman koktail.
Tips berlibur disini:
– Pakaian linen yang longgar dan nyaman dengan warna cerah atau pastel
– Pakaian renang/ celana renang
– Sunblock
– Topi Panama atau topi anyaman
– Kacamata hitam
– Sandal
– Tote bag
Foto courtesy of Westin Maldives Miriandhoo