Tigapuluh sembilan tahun, bukan waktu yang singkat. Namun Edward Hutabarat, selama 20 tahun dari 39 tahun berkarir sebagai fashion desainer, baru mendapatkan 5 persen ilmu budaya dan kekayaan Indonesia dari pulau Weh hingga Papua. Bang Edo, begitu ia biasa disapa, mengatakan bahwa kekayaan budaya Indonesia ini sungguh tinggi dari ratusan tahun yang lalu. Yang mana semua itu tertuang pada kain-kain setiap daerah yang menggambarkan evolusi peradaban manusia Indonesia.
Pada Kamis, 17 Oktober lalu, Edward Hutabarat menggelar lagi koleksinya yang berjudul Ulos In Innovation. Ia mengeksplorasi tanah leluhurnya di Sumatra Utara, Danau Toba, Samosir, Tarutung, Muara dan pedalaman yang belum tersentuh, dimana kain peradaban inggil ini lahir. Eksplorasinya memakan waktu sekitar satu tahun yang mana ia juga sempat meminta "ijin" pada tetua leluhur Batak untuk diperbolehkan mengolah Ulos. Ini adalah bentuk kehormatannya pada kain tersebut, karena Ulos merupakan kain adat yang sangat agung. Dan agar bang Edo tidak salah langkah dalam mengolah Ulos.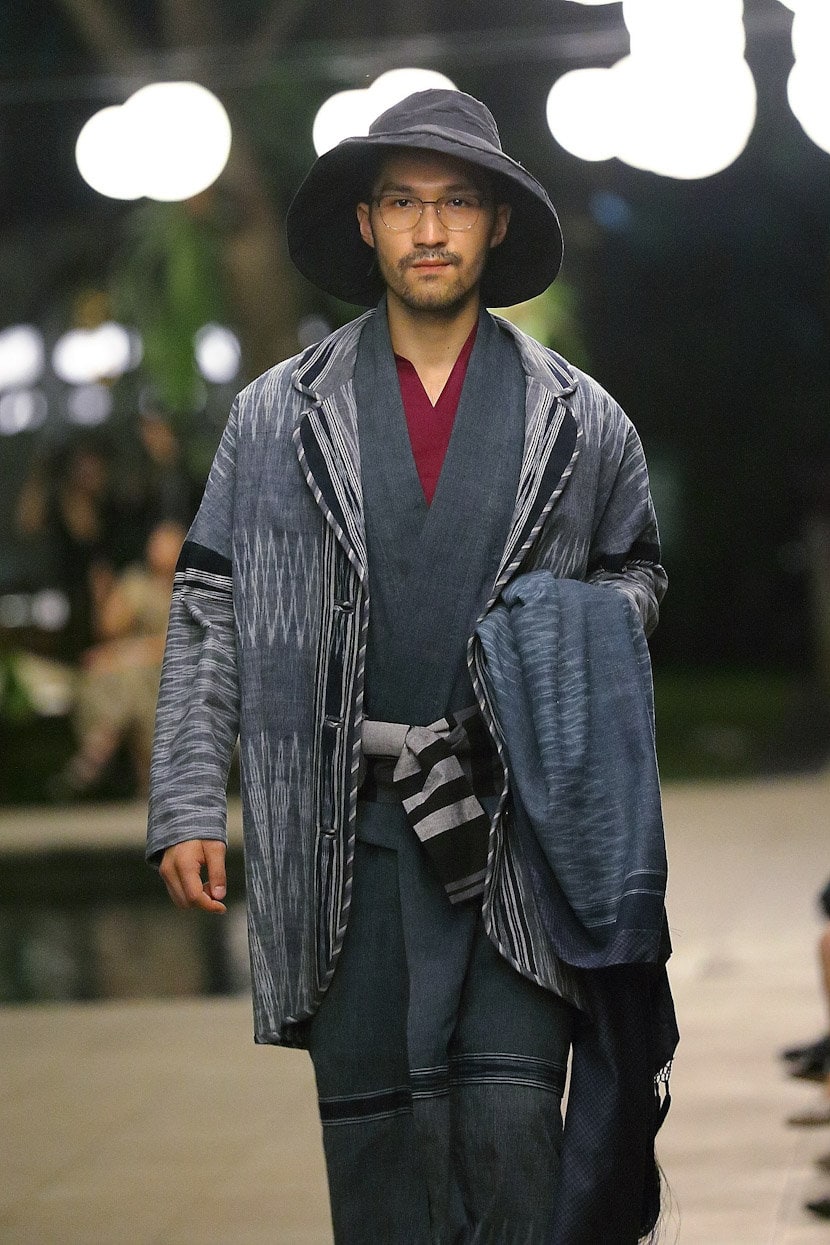 Limapuluh dua look dalam koleksi ini yang juga menampilkan pakaian pria, memiliki mood Kimono khas Jepang. Outer Kimono dan Yukata menjadi kunci pada padu padan celana gantung, kemeja longgar hingga celana pendek. Semua dibuat bergaya Japanese Resort, bisa dipakai berlapis dan solo. Look yang menggambarkan gaya hidup jet-setter yang fasih dengan couture. Membuat couture begitu ringan tapi dengan detil-detil yang membuat pemakai sangat puas. Kimono-kimono Ulos ini dibuat dengan padu-padan Lurik, denim dan linen. Sehingga melahirkan tampilan kebaruan modern yang syarat akan pekerjaan tangan.
Pada saat konferensi media, bang Edo mengatakan, kalau koleksi ini adalah koleksi couture tapi dengan nafas street fashion. Ia ingin orang berpikir bahwa couture adalah simplicity, detil dan klasik. Bukan sesuatu yang maksimalis dengan berbagai ornamen tak berfungsi. Ia ingin koleksi ini dipakai pria saat berlayar dengan yacht di Barbados, menjadi jaket saat musim gugur di Bond street, London atau saat berlibur di Serengeti, Afrika. Bukan hanya sebagai pelengkap penampilan, tapi juga menjadi bagian dari gaya hidup.
Kejelian pada detil dan teknik jahit, merupakan kunci dari semua koleksi ini. Tidak ada sudut yang tidak diperhatikan oleh bang Edo. Mulai dari furing (lapisan bagian dalam) hingga cara mengikat celana khas pria Batak yang di mix dengan gaya Jepang. Permainan mixing patern dan tekstur pada jaket tailoring terlihat sangat diperhatikan agar tetap bernafas maskulin. Edward Hutabarat adalah the Master of Mixing Patern dari Indonesia.
Pekerjaannya patut di acungi jempol hingga empat jari, standing ovation, namun bang Edo merasa belum sampai disitu. Seperti yang diakatakannya saat jumpa pers, "saya merasa bodoh, dan masih ingin terus belajar. Indonesia ini baru secuil (5 persen) yang saya jalani. Saya masih belum tahu apa-apa".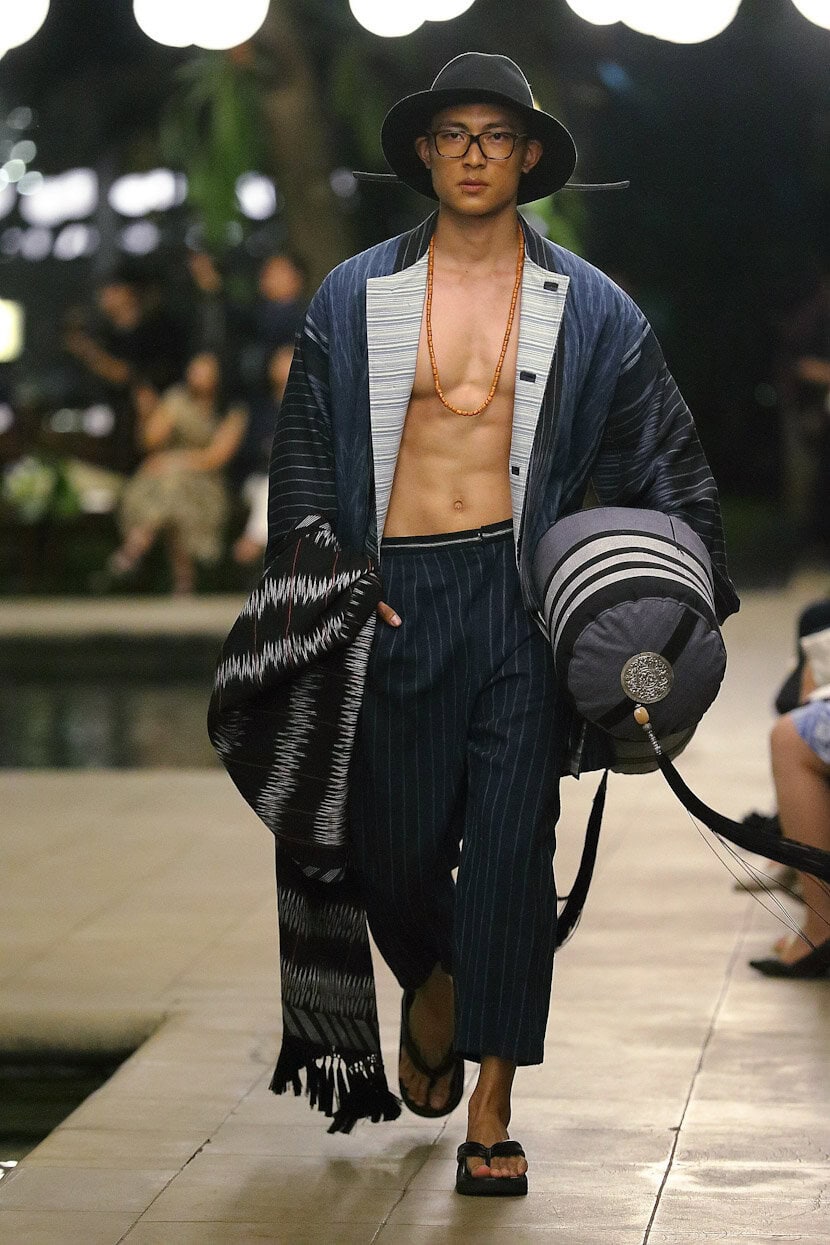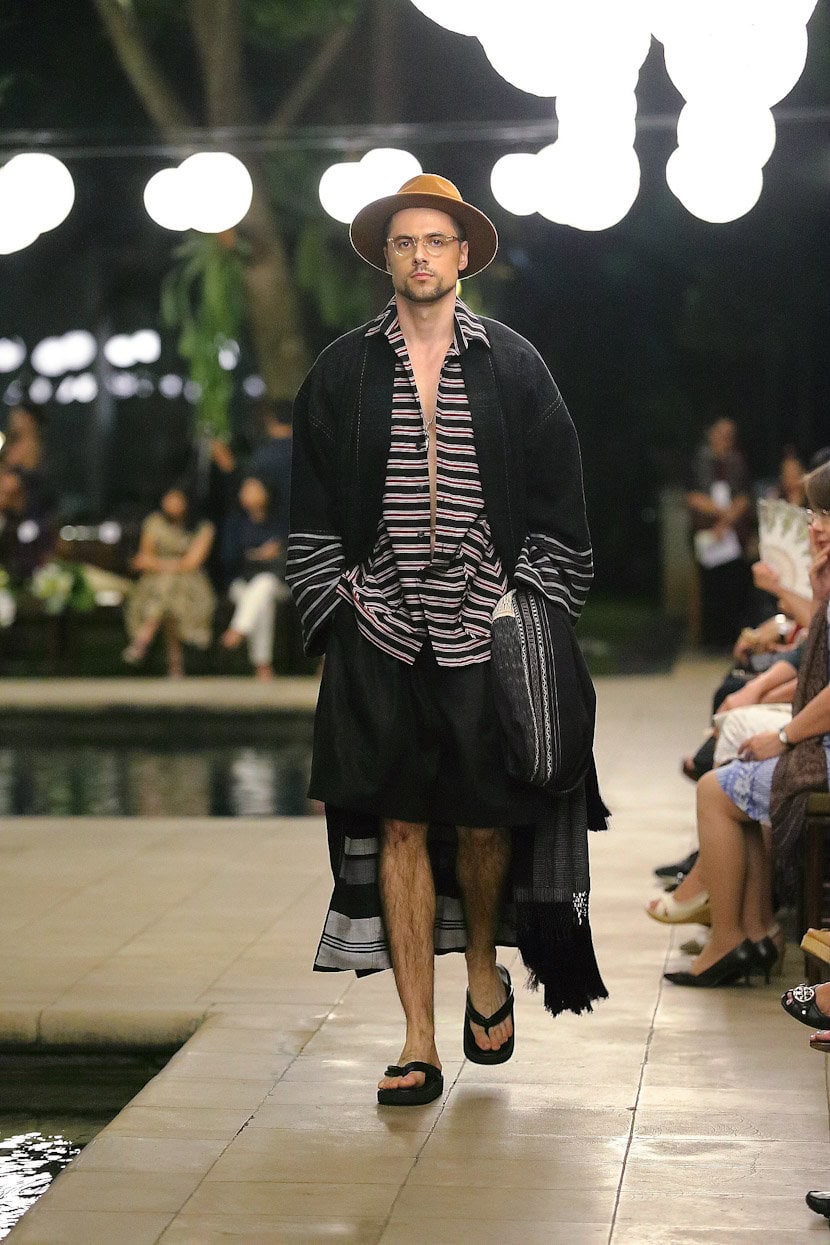 Foto courtesy of Nora.id