Satu tas tangan yang paling elegan dalam rumah Louis Vuitton adalah tas Capucines, tas yang sudah terbukti bakal timeless, chic, dan tak akan over power yang memakainya. Beberapa jenama fashion lain sudah terpapar Capucines, mengembangkan dan bahkan menconteknya, ya karena Capucines sudah menjadi ikonik. Sementara jenama lain sibuk-sibuk mencari ide, Louis Vuitton dan Olympia of Greece asik-asik membuat konten untuk kampanye Capucines di celah-celah kota London. Olympia of Greece bukan nama institusi ya, ia seorang princess dengan nama panjang yang lebih institusional lagi: Princess Maria-Olympia of Greece and Denmark. Bagaimana? Olympia memang bangsawan dari Yunani, anak pertama dari Pangeran Pavlos (Crown Prince of Greece) dan Marie-Chantal Miller. Orantua Pangeran Pavlos adalah Constantine II of Greece dan Anne-Marie of Denmark, raja dan ratu dari Kerajaan Hellenes di Yunani.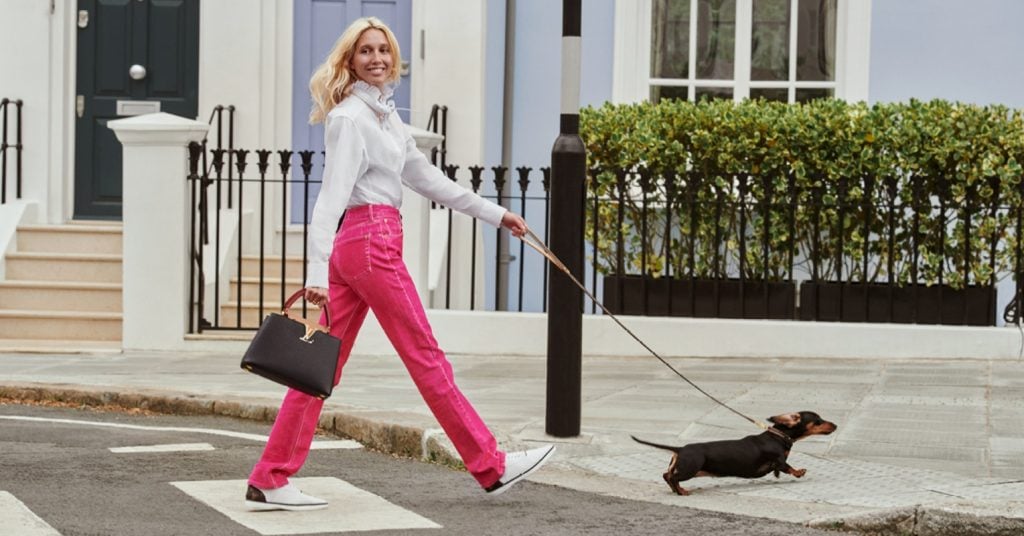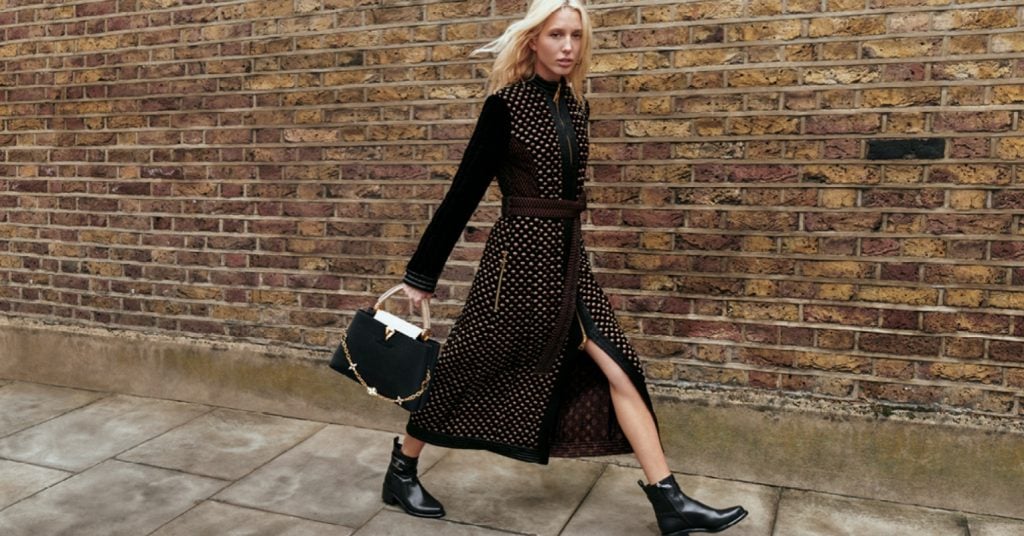 Bahan Taurillon leather dan Flower Chain
Balik lagi ke Capucines, Louis Vuitton dan Olympia bakal memperkenal seri baru Capucines menggunakan Taurillon leather (bahan kulit yang bertekstur), bahan Ruby untuk logo LV, dan kayu untuk handle. Tentu selalu ada yang baru, dan lebih cantik, Capucines Flower Chain, dihiasi seutas rantai keemasan berdetail bunga monogram LV, tampak gemerlap menyilang si tubuh Capucines. Bagi yang belum tahu cerita di balik nama Capucines, mungkin mengaitkan nama ini dengan minuman hangat, atau juga pada satu Ordo. Yang sebenarnya, nama ini dicuplik dari nama jalan tempat butik Louis Vuitton pertama di Paris; rue Neuve-des-Capucines. Tas Capucines lahir tahun 2013.