Koper-koper Louis Vuitton selalu bertransformasi mengikuti perkembangan jaman dan gaya traveling yang juga berubah. Evolusi peti (trunk) yang kini menjelma menjadi koper beroda yang sangat memudahkan untuk dibawa berpergian, hadir dalam generasi baru yang lebih mutakhir dan inovatif. Louis Vuitton The Rolling Luggage, hadir dengan nafas baru yang berkolaborasi (lagi) dengan Marc Nawson, yang pertama kali melahirkan koper beroda putar ini.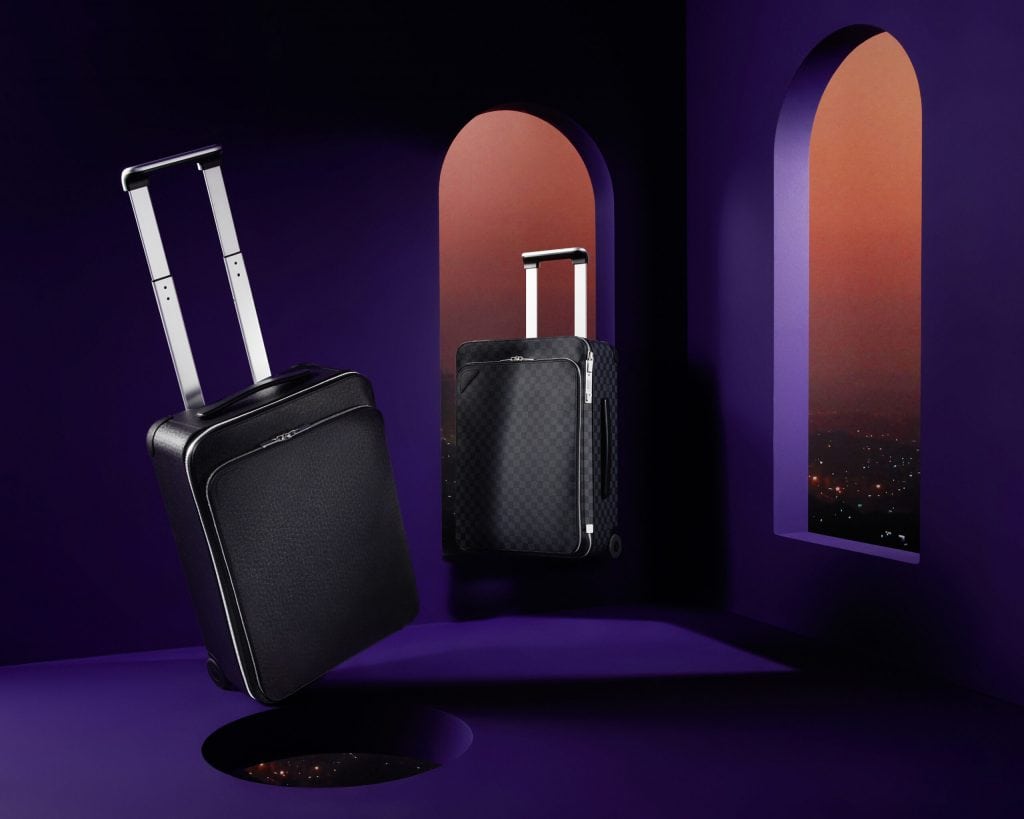 Pégase, The Horizon dan The Horizon Soft Duffle , hadir dalam format desain yang lebih modern. Pégase, yang merupakan model lama dari Louis Vuitton muncul kembali dengan handle dorongan yang lebih kokoh dan struktural. Sementara kepala resleting terintegrasi dengan pengunci koper di sisi samping dan menggunakan kode putar. Di bagian depan dan belakang, terdapat kompartemen tambahan yang juga menggunakan resleting dengan gembok berkode khusus untuk sisi depan. Roda terlihat lebih besar dan hanya ada di bagian belakang koper. Koper ini hadir dalam versi Monogram, Monogram Eclipse, Damier Graphite dan Taiga Leather.
Untuk Horizon, bagian interior terlihat sedikit lebih luas dan datar tanpa ada gangguan bentuk apapun yang bisa merusak lipatan baju. Ukuran roda lebih besar dengan 360 drajat putaran yang memudahkan saat dibawa. Tapi pada Horizon Soft Duffle, roda hanya satu arah tapi menggunakan sistem dorongan/ tarikan koper yang terbuat dari aluminum alloy, sama dengan Horizon hard cover. Material yang digunakan adalah Monogram dan damier kanvas sebagai cover.
Sudah merencanakan traveling?
Foto dok. Louis Vuitton