Tom Aikens, Michelin-starred chef, nama yang bersinar terang di lingkaran culinary di Inggris, ternyata berada di Jakarta untuk bertemu dengan penggemar sajiannya. Tentu saja acara berlangsung di resto Tom's by Tom Aikens, yang terdapat di lantai 62 hotel The Langham, Jakarta. Tom's by Tom Aikens membawa nostalgia Eropa melalui berbagai menu a la carte yang dikemas stylish. Di hari Minggu, 24 April 2022, Tom Aikens meluncurkan Sunday Roast dengan pilihan menu baru mulai dari hidangan pembuka, foie gras dan parfait hati ayam dengan wine chutney dan brioche a la Prancis yang menjadi pembangkit selera makan; menu ikan salmon yang olahan dengan dill ricotta dan dihidangkan bersama kentang asap; hingga ceviche ikan ekor kuning segar dilengkapi acar timun dan agave. Tom's juga memperkenalkan berbagai set makanan yang dapat dipilih dengan pelayanan personal menggunakan troli terdiri dari prime rib roast, rack of lamb, rotisserie chicken, dan Chilean seabass dengan makanan pelengkap. Selain itu, terdapat menu baru sebagai hidangan pencuci mulut khas Inggris, termasuk pistachio frangipane, vanilla cheesecake dengan raspberi dan kue apel almond.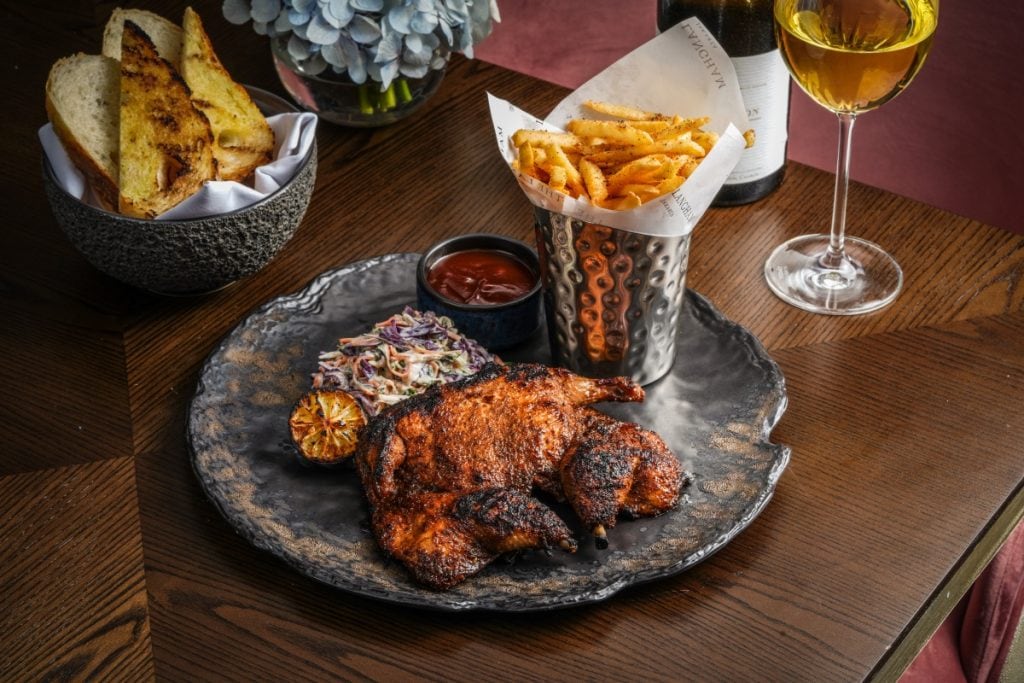 Michelin-starred chef dari London ke Jakarta
Kedatangan Tom Aikens juga sekalian ia manfaatkan untuk membuat menu baru resto Tom's by Tom Aikens dari menu selama ini yang tersedia sejak resto dibuka bulan September 2021 lalu. Menu baru ini telah tersedia mulai Senin, 25 April 2022, bisa disantap saat makan siang dari Senin hingga Sabtu pukul 12 hingga 3 sore, serta Senin hingga Minggu untuk santap malam mulai pukul 6 sore hingga 10 malam. Para tamu akan dimanjakan oleh hidangan yang terinspirasi dari Inggris dan Perancis, seperti wagyu truffle slider dan oysters citrus yang dinikmati bersama champagne untuk makanan ringan. Selain itu, clam chowder, lamb mulligatawyny serta cioppino akan hadir sebagai pilihan sup. Bagi pecinta pasta, lamb ragu, mushroom dan truffle, lobster dan uni fettuccine masuk ke dalam jajaran menu yang wajib dicoba. Untuk memberikan pengalaman baru bagi para tamu, Tom's akan menyajikan pizza yang dibakar menggunakan kayu api dengan warna adonan merah dan putih terinspirasi dari bendera Indonesia yang dibuat dari burrata, prosciutto, truffle dan mortadella untuk warna putih pada pizza, dan pepperoni asap khas Hungaria, sosis adas, margarita dan rempah-rempah nduja untuk pizza berdasar warna merah.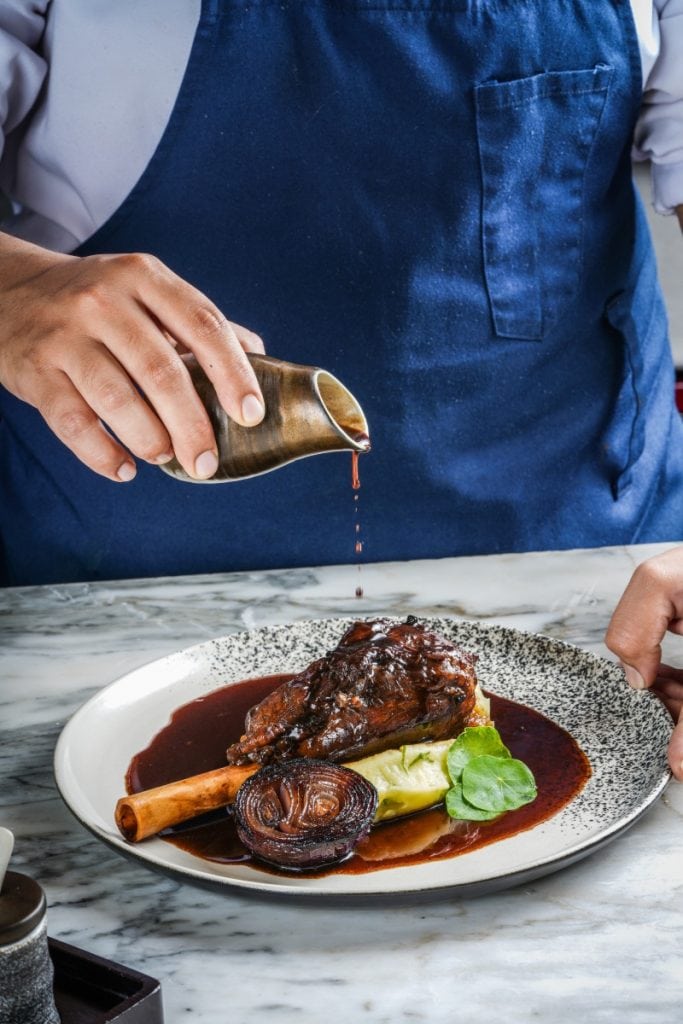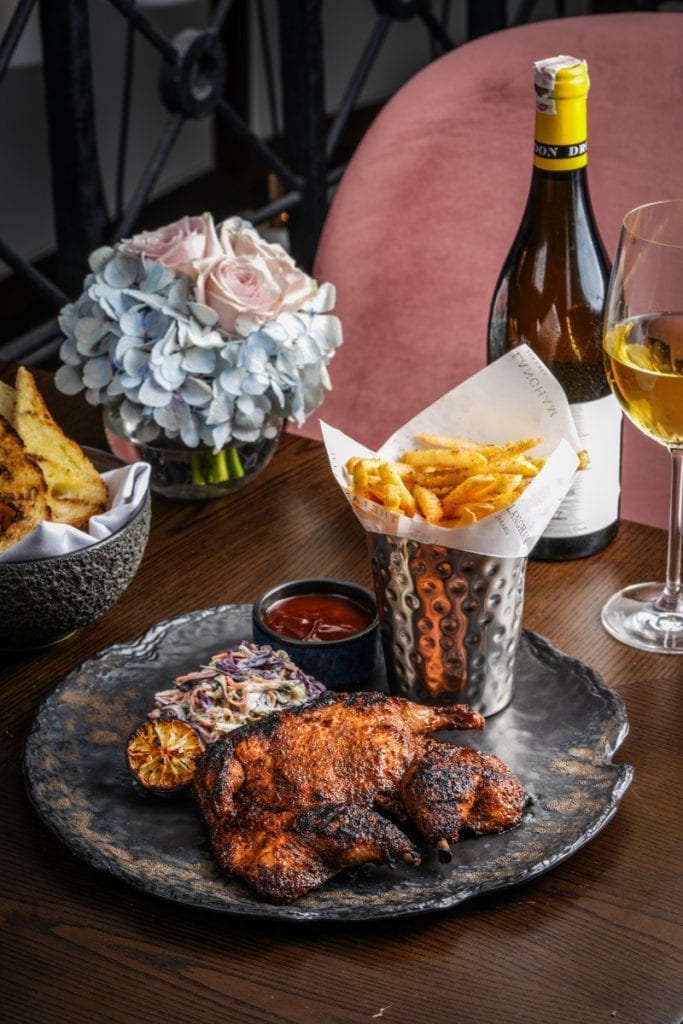 Rekomendasi black angus hingga beef wagyu
Menu rekomendasi di Tom's selanjutnya -adalah 45-days himalayan salt dry aged USDA prime atau black angus dan beef wagyu yang disajikan bersama dengan pilihan menu pendamping seperti udang, makaroni dan keju, kentang panggang hasselback, atau bayam yang dimasak dengan krim. Hidangan pencuci mulut terinspirasi dari Inggris yang selalu menjadi favorit pelanggan yang menjadi rekomendasi termasuk sticky toffee pudding, whiskey dark chocolate tart dan salted caramel popcorn sundae. Bagi tamu yang memiliki gaya hidup menyantap menu vegetarian, Tom's mempersembahkan makanan dengan cita rasa menakjubkan termasuk roti brioche panggang dengan keju, tomato shorba, caesar salad, wild mushroom dan truffle risotto, mushroom and truffle fettuccine, burrata, pizza dengan truffle atau margarita. "Kami begitu bersemangat melihat para pecinta kuliner yang hadir untuk menyicipi hidangan dari restoran pertama saya di Asia untuk berbagai cara sosial. Restoran ini dirancang untuk memanjakan para tamu bersama orang-orang terdekat melalui masakan yang yang terinspirasi dari Inggris dan Prancis. Kami berharap melalui persembahan berbagai menu baru dengan bahan olahan musiman dapat menjadi pilihan tambahan dan alasan para pecinta kuliner untuk kembali ke Tom's by Tom Aikens," ungkap Tom Aikens. Tom's juga memiliki Mezzanine Lounge yang menghadap ke restoran dengan tangga baja melingkar yang terhubung ke bar berlapis kayu dengan berbagai pilihan whiskey paling bervariasi di Jakarta. Para tamu juga memiliki pilihan untuk menempati Chef's Table yang berlokasi di dapur terbuka Marrone yang menampilkan proses memasak langsung, lemari penuh daging berkualitas tinggi dengan himalayan salt untuk menghasilkan daging sapi berkualitas terbaik dengan pemanggang api kayu. Adapun epicerie shelves yang menampilkan berbagai jenis charcuterie dan keju serta berbagai pilihan wine.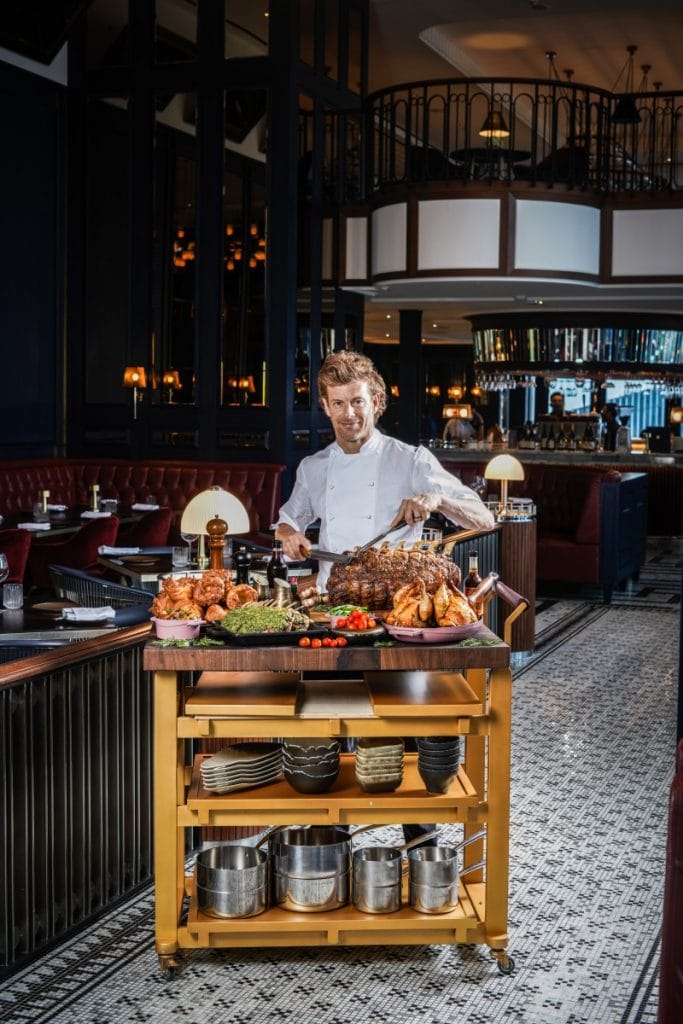 Foto: The Langham, Jakarta