Thierry Mugler adalah salah satu couturier yang visioner, memiliki bakat di arean directing dan fotografi, juga seorang perfumer dengan parfum seperti Angel dan Alien yang masih bertahan hingga saat ini. Karya-karya fashion Mugler selalu mendobrak hal-hal yang sudah terlalu awam, fantasinya meleburkan segala kemungkinan bentuk dan elemen ke dalam pakaian.
Kinerja Fantastis Mugler
Kinerja fantastis Mugler ini akan dipeluk oleh Montreal Museum of Fine Arts di Kanada, dan dipamerkan sebagai world premiere mulai dari tanggal 2 Maret hingga 8 September 2019. Museum membawa 140 benda Mugler (aksesori, kostum pentas, klip dan video, arsip dan dokumen, serta sketsa-sketsa) yang diciptakan di antara tahun 1973 hingga 2001, sebagian besar karya-karya tersebut belum pernah dipamerkan.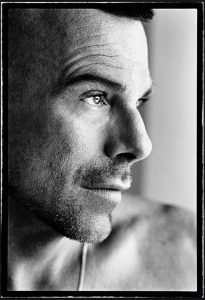 Terdapat juga 100 foto-foto karya Mugler yang dibidik oleh fotografer sekaliber Richard Avedon, Guy Bourdin, Goude, David LaChapelle, Helmut Newton, Herb Ritts, Dominique Isserman, dan Peter Lindbergh. Terselenggaranya ajang ini adalah hasil kerjasama Montreal Museum of Fine Arts bekerjasama dengan Groupe Clarins dan Maison Mugler. Pameran dikurasi oleh Thierry-Maxime Loriot dibawah arahan Nathalie Bondil (Director General & Chief Curator MMFA).