Para sosialita sering menganggap undangan suatu acara sama dengan menghadiri perayaan Hari Raya. Mereka menganggapnya sebagai jamuan istimewa, jadi mereka mengizinkan diri sendiri untuk menyantap semua hidangan secara berlebihan. Masalahnya, Lebaran atau Natal hanya datang sekali dalam setahun, sedangkan undangan acara sosialita bisa datang hingga beberapa kali dalam satu bulan –cukup untuk membuat tubuh Anda naik 5kg dalam sekejap. Agar hal ini tidak terjadi pada Anda, ikuti tiga cara mudah berikut ini.
Cukup dua saja
Dua penelitian yang diterbitkan di dalam Journal of Consumer Research menunjukkan bahwa memiliki lebih banyak pilihan makanan membuat orang makan 43% lebih banyak. Dalam sebuah jamuan, ambil dua macam makanan saja di piring Anda, kata Brian Wansink, Ph.D., direktur Food and Brand Lab di University of Illinois.
Awali dengan segelas jus tomat
"Jus tomat mengisi perut dengan baik, dan kandungan di dalamnya memberi rasa kenyang serta mengurangi nafsu makan Anda," ujar Daniel Stettner, psikologi klinis di Northpointe Health Center di Berkley, Michigan.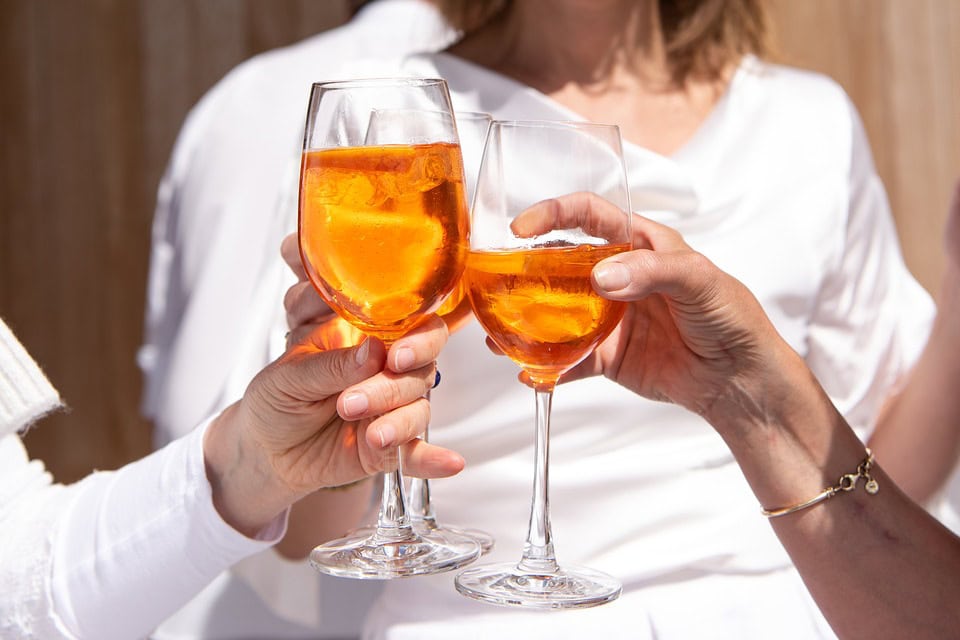 Minta alternatif
Minta asisten Anda menghubungi pihak katering atau restoran yang bertanggungjawab menghidangkan makanan pada jamuan tersebut, lalu minta mereka agar menyiapkan makanan sehat yang berkalori rendah untuk Anda. Permintaan khusus seperti itu mulai banyak dicontoh belakangan ini. Kalau Anda sedang berada di sebuah acara jamuan dan terjebak dengan deretan hidangan berlemak, tanyakan pada pelayan di dekat Anda mengenai alternatif menu. Sebagian besar perusahaan katering menyiapkan hidangan ekstra yang terbuat dari ikan atau menu khusus untuk para vegetarian. Kadang mereka tidak memberitahukan hidangan ini kepada peserta jamuan. Tapi hati-hati: Pasta yang disiram saus krim sama saja bahayanya dengan iga sapi panggang. Pilihlah pasta gandum dengan sedikit minyak atau saus marinara atau yang disajikan dengan ayam panggang dan sayur-mayur.