Fashion show Marni men spring/ summer 2020 seakan seperti pertunjukan The Mad Hatter dengan berbagai variasi topi avantgarde. Tapi ternyata topi-topi tersebut dibuat dari bahan-bahan sisa yang di daur ulang oleh seniman topi Shalva Nikvashvili.
Topi – topi tersebut dibuat dari plastik bekas, kulit, bulu unggas, kertas dan bulu. Yang semua dipakai dengan koleksi karya Francesco Risso, direktur kreatif Marni. Koleksi ini sendiri terlihat penuh fantasi karena kombinasi warna dan motif yang ditabrak. Tapi dengan siluet sederhana yang rileks dan longgar.
Stela  jas beda warna, motif kotak-kotak Prince of Wales tidak hanya hadir dalam warna abu-abu, tapi juga merah yang berkesan vintage. Motif bunga dibuat dengan kombinasi warna dan format camo sehingga bergaya militer. Stripes dan kotak-kotak serta kombinasi motif abstrak bercampur baur dalam palet warna merah dan biru toska.
Semakin jelas, bahws pada musim ini siluet longgar semakin mendominasi dengan warna cerah meriah musim panas. Ditambah trend daur ulang atau sustainable fashion yang diterapkan di beberapa label. Tapi untuk yang satu ini, mudah-mudahan bukan trend sesaat.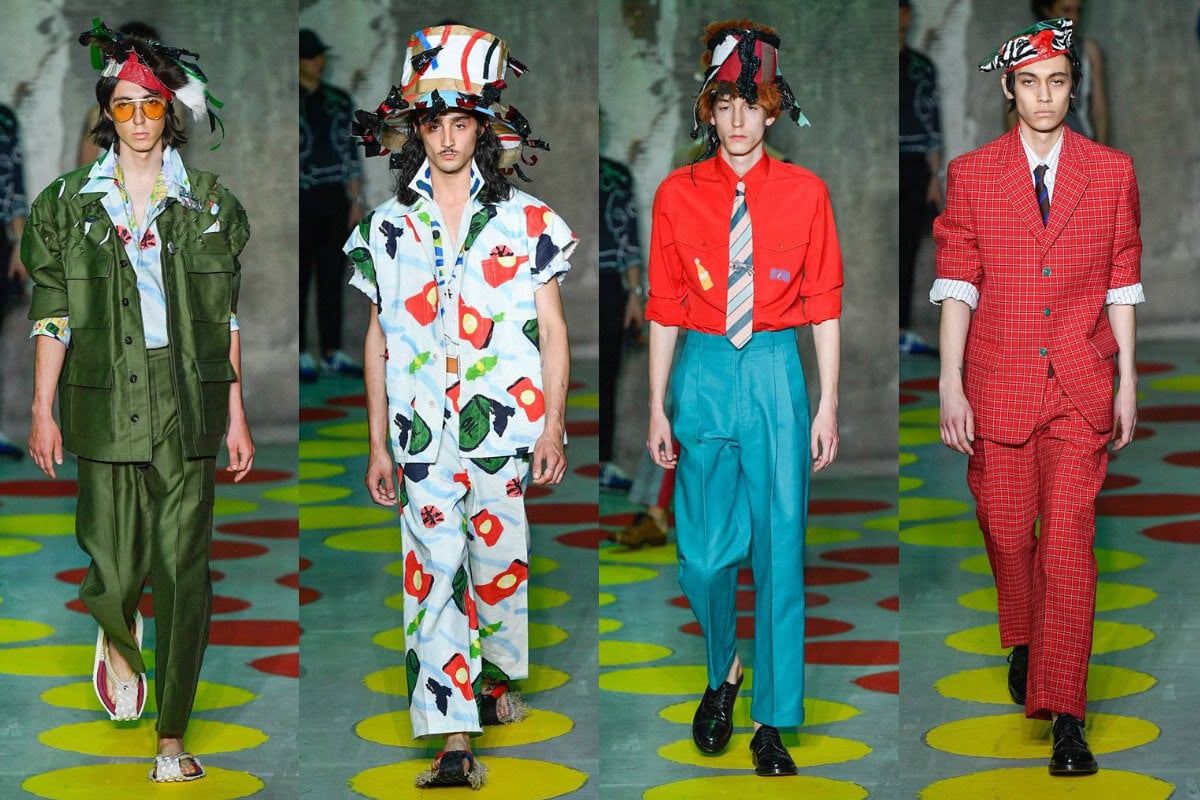 Foto dok. Cameramoda