Ramadan 1443 H sudah bersama, orang-orang bersuka cita menyambutnya, termasuk juga The Ritz-Carlton Jakarta, Pacific Place, yang sudah siap dengan ide-ide santap dan menginap selama Ramadan yang akan penuh kenangan abadi. Hotel yang terletak di kawasan Sudirman Central Business District ini mmenawarkan Ramadan Staycation, Iftar Dining yang mewah di PA.SO.LA Restaurant (menyajikan hidangan Timur Tengah, disiapkan oleh Chef tamu dari Turki, hampers indah karya Kezia Karin Studio berisi aneka macam kue Ritz-Carlton dan diffusers aromatik mewah dari Almeri Oud. Ada juga program Top Spender bersama Emirates Airline dan The Ritz-Carlton, Istanbul. Langkah Ramadan bersama keluarga di The Ritz-Carlton dibuka dengan paket staycation "JOURNEY TO EID", yang meliputi Iftar Buffet Dining di PA.SO.LA Restaurant dan In-Room Suhoor Dining. Ramadan Dining di PA.SO.LA Restaurant akan selalu menjadi kenangan spesial bersama teman, kolega, dan keluarga. Para tamu dapat menikmati hidangan buka puasa prasmanan yang mewah dengan berbagai rasa masakan Indonesia dan Timur Tengah. Beberapa hidangan yang jangan dilewatkan adalah pilihan Turkish Appetizers, Kolak Sumsum, Kambing Guling, Nasi Kuning Makluba, Crispy Whole Barramundi Spiced Woku Sayur Salsa, Rendang Daging Sapi, Buntut Balado, aneka kelezatan hidangan Turki, serta Smoked Chocolate dan Turkish Pistachio Baklava. Restoran ini juga menyajikan berbagai minuman khas Timur Tengah yang eksotis, seperti Rhutab, Mango Lassi, dan Ayran. Agar pengalaman Ramadhan semakin spesial, Chef de Cuisine dari The Ritz-Carlton, Istanbul, Chef Onur Kılıçaslan akan mengambil alih dapur, ia akan menyajikan hidangan Turki yang dibuat dengan bahan-bahan otentik yang dikirim langsung dari Istanbul ke PA.SO.LA Restaurant.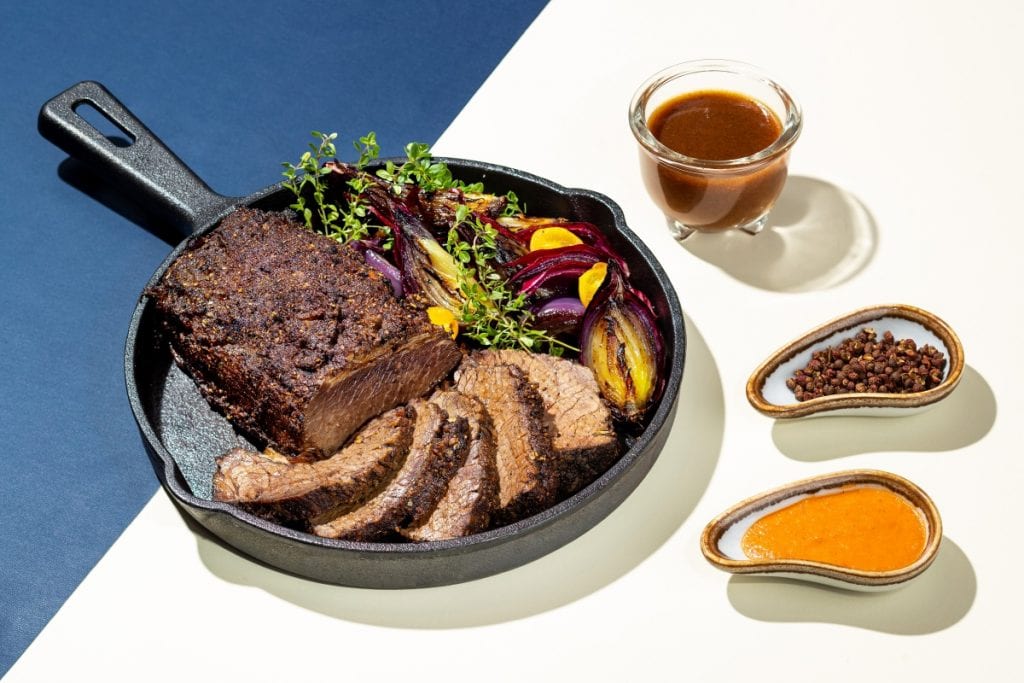 Ramadan hampers dan malam Lailatul Qadar
Menyusul kesuksesan kolaborasi sebelumnya, The Ritz-Carlton Jakarta, Pacific Place kembali bekerja sama dengan desainer interior ternama, Kezia Karin untuk mendesain Hampers Ramadhan tahun ini. Tiga Ramadan Hamper edisi terbatas akan tersedia, menampilkan produk eksklusif dan premium, mulai dari kue-kue khas Ritz-Carlton hingga diffuser aromatik dari Almeri Oud. Selain itu, Anda bisa memilih dan request barang untuk disertakan ke dalam hamper yang Anda personalisasi. Tema dari hampers ini adalah "Night of A Thousand Stars". Inspirasi desain datang dari Lailatul Qadar, satu malam yang akan tiba di sepuluh hari sebelum hari terakhir Ramadhan, satu malam paling penting bagi umat Islam, malam yang lebih baik dari seribu bulan. Malam ini pertama kalinya ayat-ayat pertama Al-Qur'an diturunkan kepada Nabi Muhammad S.A.W. Selama Ramadan, The Ritz-Carlton Jakarta, Pacific Place melakukan inisiatif korporasi untuk membantu anak-anak kurang mampu di Indonesia. Donasi akan disalurkan melalui UNICEF untuk memberikan bantuan kehidupan bagi anak-anak, sehingga mereka dapat tumbuh sehat dan berkembang secara maksimal. The Ritz-Carlton Jakarta, Pacific Place bermitra dengan Emirates Airline dan The Ritz-Carlton, Istanbul untuk program Top Spender. Tamu dengan akumulasi transaksi tertinggi pada penawaran Ramadhan 1443H akan mendapatkan hadiah berupa dua tiket pulang pergi Jakarta – Istanbul dari Emirates Airline, akomodasi 4H3N di The Ritz-Carlton, Istanbul, dan pengalaman perjalanan dengan dua selebriti.