Baru-baru ini, realme meluncurkan smartphone terbarunya yang spektakuler, yaitu realme 8 5G, smartphone terbaru dari realme yang mengemas konektivitas 5G dan prosesor yang menjanjikan. Menariknya, smartphone ini memiliki harga yang lebih terjangkau dibandingkan dengan ponsel 5G lainnya. Kesan pertama kami, realme 85G terbukti menjadi smartphone yang cukup menarik, terutama karena dilengkapi dengan beberapa fitur kelas atas. Simak saja performanya: ponsel ini hadir dengan layar kecepatan refresh 90Hz yang lebih cepat daripada panel 60Hz 8 Pro. Ponsel ini juga dilengkapi dengan RAM 8GB yang menjanjikan kinerja cepat dan tajam bahkan saat multitasking. Didukung pula dengan baterai besar berkapasitas 5000mAh yang dapat bertahan beberapa saat sebelum perlu diisi ulang. Namun secara keseluruhan, apakah smartphone terbaru realme terbukti menjadi pilihan yang baik di pasar smartphone yang kompetitif saat ini? Cari tahu di sini di ulasan realme 8 5G kami!
Smartphone berdesain estetik
Sebelum kita memeriksa kinerja, mari kita lihat dulu desain ponsel. Berbeda dengan 8 Pro yang memiliki hasil akhir matte dan logo "DARE TO LEAP" yang besar, realme 8 5G memiliki bagian belakang yang lebih mengkilap yang cukup menarik perhatian, terutama warna Supersonic Blue. Ini bukan ponsel glossy seperti kebanyakan, karena realme 8 5G dapat terlihat seperti memiliki lapisan matte jika dilihat dari beberapa sudut. Ponsel ini juga tidak licin seperti kelihatannya, artinya tidak mudah lepas dari tangan Anda meskipun tidak menggunakan casing.
Pindah ke bagian depan, ponsel ini memiliki layar FHD dan 6,5 inci dengan bezel tipis di samping, meskipun ada sedikit dagu di bagian bawah. Seperti seri sebelumnya, letak kamera ponsel ini berada di bagian kiri atas, tidak di tengah yang kadang mengganggu kenyamanan saat kita sedang menonton film atau bermain game.
Kepuasan saat menonton film
Layar 6,5 inci mungkin hanya layar IPS LCD, tetapi kami merasa bahwa itu masih terasa nyaman untuk menonton film, terutama serial di Netflix yang membutuhkan waktu panjang. Berkat ukurannya yang cukup besar dan resolusi Full HD+ (1080p), realme 8 5G adalah gadget yang tepat bagi pengguna yang suka menonton film dan acara di ponsel mereka. Namun, saat menonton film atau serial di ponsel ini, kami sangat menyarankan untuk menggunakan headphone atau speaker eksternal (melalui Bluetooth atau melalui jack headphone 3.5mm ponsel) karena speaker internal realme 8 5G tidak ideal untuk film. Meskipun kualitas audio cukup jernih untuk panggilan loudspeaker, namun dapat terdengar datar untuk film.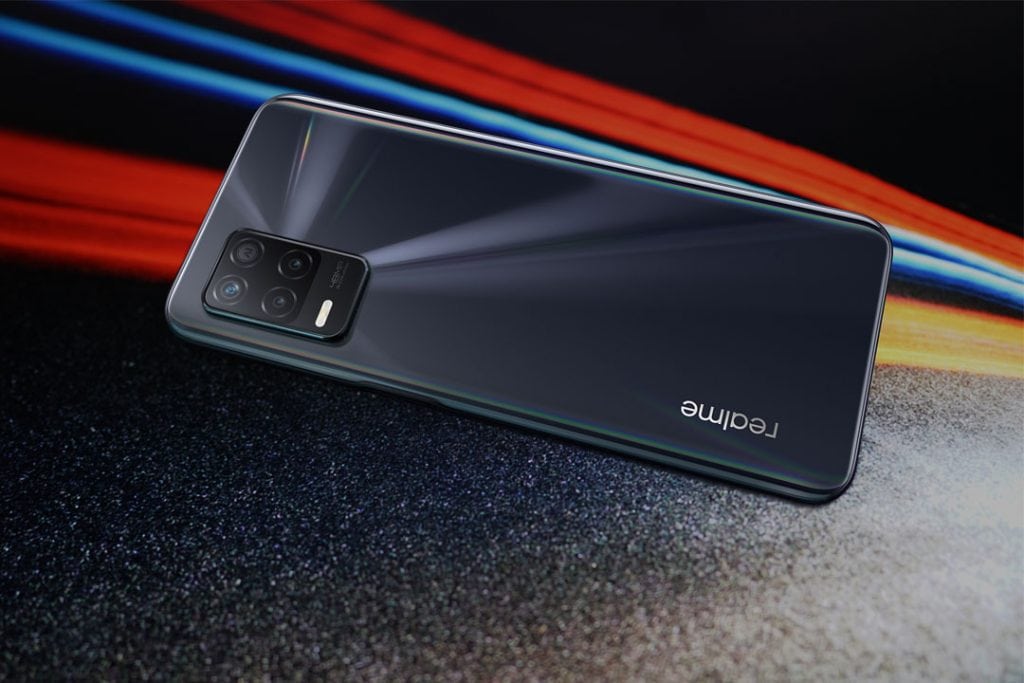 Performa untuk bermain game
Ponsel realme baru ini ditenagai prosesor MediaTek Dimensity 700, sistem-on-a-chip yang siap mendukung jaringan 5G yang dirancang untuk ponsel kelas pemula hingga kelas menengah. Sementara sorotan utamanya adalah menyediakan konektivitas 5G dengan harga lebih rendah, apakah itu bertahan dengan baik untuk bermain game? Sebagai permulaan, kami mencoba game yang tidak terlalu 'berat' seperti Mobile Legends: Bang Bang. Ponsel ini mampu menjalankan game ini dengan cukup baik, dan berjalan lancar pada pengaturan grafis Tinggi. Untuk game yang sedikit lebih 'berat' seperti Call of Duty Mobile, realme 8 5G masih mampu, tetapi tidak pada pengaturan maksimal. Secara khusus, Call of Duty Mobile berjalan cukup lancar, tetapi hanya pada pengaturan grafis Medium.
Kemampuan kamera
Untuk kamera, realme mengemas realme 8 5G dengan kamera utama 48MP F/1.8 dengan 2MP potret dan 2MP makro, serta kamera depan 16MP F/2.1. Konfigurasi kamera ponsel cukup standar untuk mid-ranger yang terjangkau, tetapi kurangnya kamera ultra-lebar sedikit mengejutkan, terutama ketika ponsel murah saat ini memiliki kamera khusus ultra-wide.
Pertama, kamera utama 48MP. Saat mengambil gambar di siang hari dan di luar ruangan, realme 8 5G dapat mengambil gambar berkualitas tinggi. Foto di dalam ruangan juga detail dan memiliki warna yang bagus.
Pada malam hari, kamera utama 48MP dapat mengambil gambar low light yang berkualitas. Bahkan mode otomatis ponsel dapat mengambil foto malam yang cukup baik. Tentu saja, jika Anda memotret di area dengan cahaya yang lebih rendah, Night Mode adalah fitur yang bagus untuk dimiliki karena dapat menangkap bidikan malam yang lebih cerah.
Kamera makro 2MP berfungsi seperti yang Anda harapkan karena dapat mengambil gambar close-up yang layak, selama ada cukup cahaya.
Smartphone ini juga dapat mengambil selfie yang bagus yang seharusnya memuaskan sebagian besar pengguna. Meskipun demikian, pastikan untuk mengecilkan pengaturan Mode Beauty untuk tampilan yang lebih nyata (jika Anda seperti kami dan lebih menyukai tampilan selfie yang lebih natural).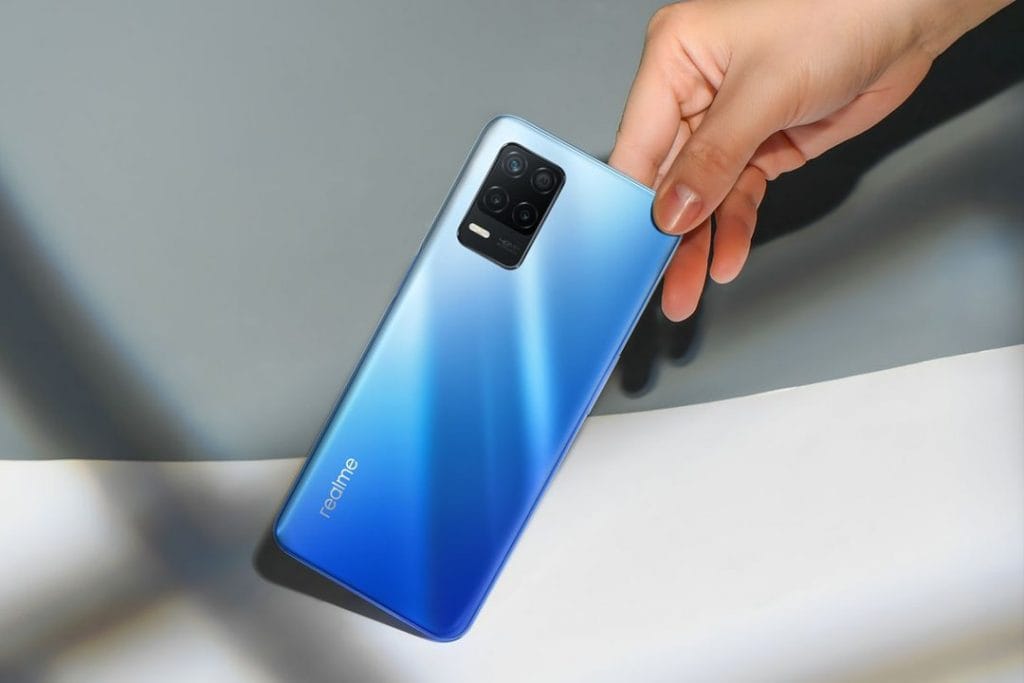 Dengan perfoma yang cukup baik dari ponsel ini, realme 8 5G tidak mengecewakan untuk penggunaan sehari-hari. Ponsel ini juga terbukti mampu untuk panggilan Zoom, sehingga dapat membantu mendukung produktivitas Anda. Selain itu, realme 8 5G memberikan penggunaan lebih dari satu hari dengan sekali pengisian daya berkat baterai 5000mAh yang besar. Jika Anda menggunakannya sebagai perangkat utama, Anda dapat menghabiskannya dalam sehari. Tetapi jika Anda menggunakannya sebagai perangkat sekunder untuk bekerja/berkomunikasi, realme 8 5G dapat bertahan selama dua hari.