Menyambut kehadiran dari film kedua LEGO The Movie 2, tempat pilihan liburan bagi keluarga di Asia Tenggara, LEGOLAND Malaysia Resort kini kembali hadir, menawarkan banyak aktivitas seru bagi seluruh anggota keluarga terutama dalam membangun kreativitas anak Anda.
Berlokasi di batas selatan Malaysia, Johor secara cepat menjadi tempat pilihan untuk liburan karena banyaknya pilihan termasuk Taman hiburan, tempat retret, belanja dan aktivitas budaya. Johor adalah tempat yang ideal untuk dikunjungi pada saat liburan sekolah dan liburan panjang.
Menyambut 2019, salah satu landmark ternama di Johor Bahru, LEGOLAND® Malaysia Resort menawarkan pengalaman LEGO® yang lengkap untuk para pengunjung dalam membebaskan kreativitas dan imajinasi mereka. Resort yang terdiri dari taman hiburan, taman air dan juga hotel dengan tema LEGO® ini telah bersiap dalam menyambut franchise film yang sukses The LEGO® Movie™ 2: The Second Part, dengan membuka beragam atraksi wahana baru yang bertujuan menghidupkan kembali momen-momen favorit Anda dari LEGO® Movie™ franchise hingga tanggal 31 Maret nanti.
"Menciptakan pengalaman yang baru bagi keluarga untuk menikmati waktu bersama sama dengan menyenangkan adalah misi dari LEGOLAND® Malaysia Resort's. Kami telah memperkenalkan aktivitas dan atraksi baru yang merubah LEGOLAND® Malaysia Resort's menjadi surga bagi keluarga dan juga atraksi pemenang penghargaan dalam tujuh tahun terakhir" Kata Kurt Stocks, General Manager LEGOLAND® Malaysia Resort.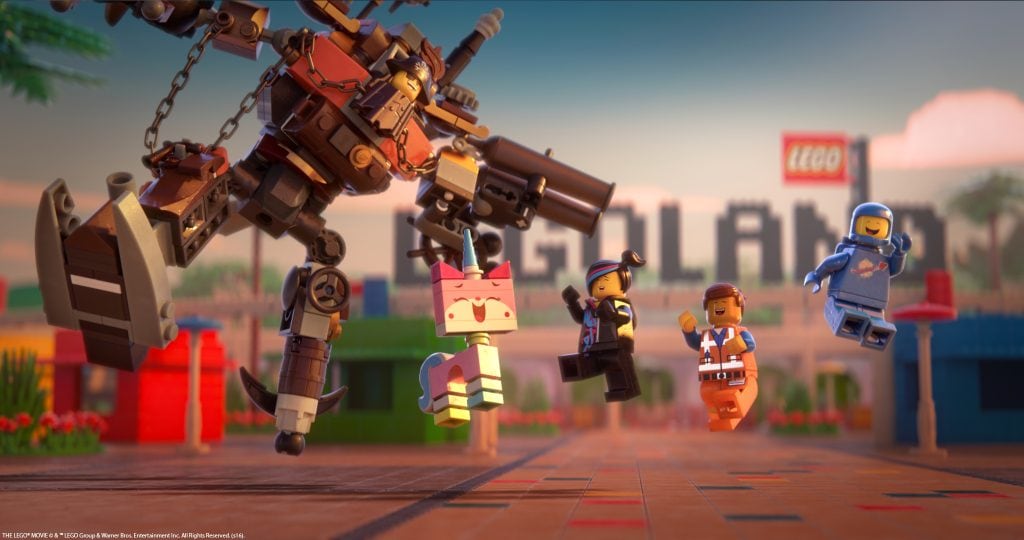 Taman akan dipenuhi oleh aktivitas yang menyenangkan dimana para pengunjung dapat berinteraksi dengan karakter favorit mereka dari film, seperti The LEGO Movie" Scavenger Hunt, The LEGO Movie" Mystery Mosaic, Character Meet and Greet Session dan LEGO® Movie Building Activity
Dan tak hanya itu, selama di Legoland, Anda dan keluarga juga dapat melihat objek-objek wisata yang wajib dikunjungi, seperti:

LEGO City 4D: Officers in Pursuit
Atraksi baru ini di luncurkan bulan lalu berdasarkan franchise produk LEGO®City yang sukses. Para penggemar dapat menonton LEGO® City Policeman memburu para penjahat di jalan jalan dan gedung pencakar langit di kota metropolitan. Dipenuhi dengan efek 4D dengan semburan gelembung, angin kencang dan semprotan air, atraksi ini memberikan pengalaman LEGO® universe yang dalam.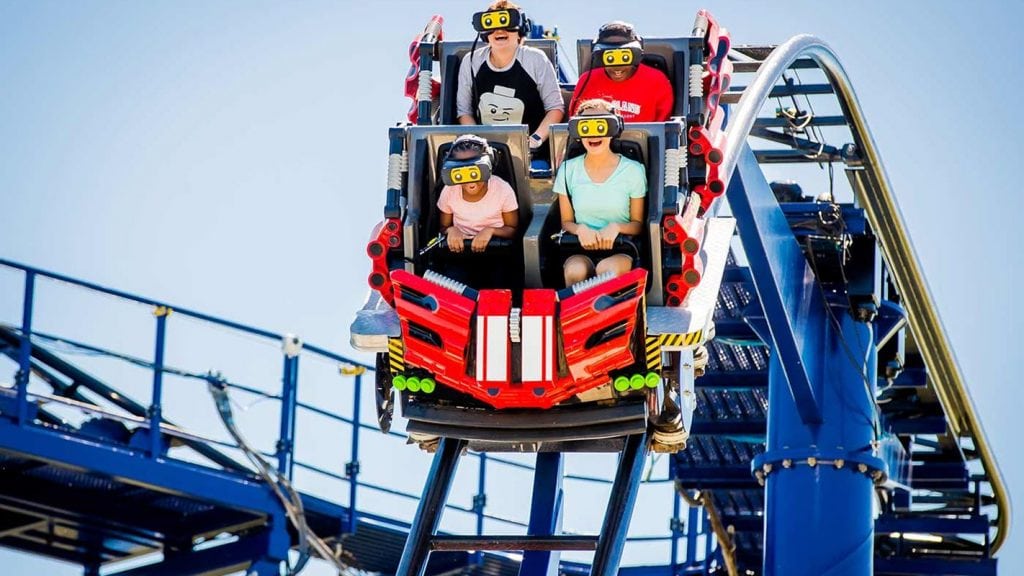 LEGO VR Coaster pertama di dunia – The Great LEGO® Race
Ready, Set, LEGO®! Bersiaplah untuk atraksi LEGO® paling liar karena LEGOLAND® Malaysia Resort adalah LEGOLAND® Park pertama di dunia yang meluncurkan roller coaster virtual pada November 2017. LEGO® Race mempunyai LEGO® Minifigures Trendsetter yang berwarna – warni, Firaun, Surfer Girl, Penyihir dan kapten bajak laut menjadi kenyataan dan saling balapan dengan satu sama lain. Memakai VR headset, para pengunjung akan mengalami aksi dari segala arah – naik, turun, maju, mundur – dengan lingkungan yang menakjubkan yang semuanya terbuat dari kepingan LEGO

LEGO® NINJAGO
LEGOLAND® Malaysia Resort adalah satu-satunya tempat yang menawarkan pengalaman NINJAGO ™ yang lengkap – pengunjung dapat makan malam sebagai ninja di LEGOLAND® Hotel Kai's Sushi Bar; tonton pertunjukan boneka ninja secara live – NINJAGO ™ & The Realm of Shadows; hidup dan tidur seperti ninja di kamar bertema NINJAGO™; dan yang paling mengasyikkan, bertarunglah sebagai ninja di 4D NINJAGO ™ Ride yang memukau.

SEA LIFE Malaysia – Akuarium Bertemakan LEGO Terbesar di Dunia
Ya, jika Anda berencana mengunjungi LEGOLAND Malaysia Resort pada April 2019 ini, Anda dan Keluarga juga dapat mengunjungi objek wisata baru, SEA LIFE Malaysia.
SEA LIFE adalah akuarium terbesar di dunia dengan lebih dari 50 atraksi di seluruh dunia. Didesain dengan pertimbangan untuk anak – anak, SEA LIFE Malaysia akan memiliki lebih dari 25 layar akuarium dari 11 habitat, menampilkan ribuan makhluk laut. Para pengunjung dapat belajar tentang makhluk laut seperti kuda laut, pari, hiu, dan ubur – ubur saat mereka menjalani petualangan bawah laut yang dapat menginspirasi cinta dan kepedulian terhadap laut.
LEGOLAND® Malaysia Resort & Johor Bahru mudah untuk dikunjungi melalui 3 penerbangan utama yaitu Johor Bahru (Bandara Senai), Kuala Lumpur (KLIA) dan Singapura (Bandara Changi). 3 bandara tersebut mempunyai penerbangan ke semua kota besar di Indonesia. Dari bandara, ada jalan penghubung langsung yang menghubungkan bandara ke LEGOLAND® Malaysia Resort.