Pesan jangan begadang, faktanya memang bukan pesan tanpa makna. Dan dongeng Sleeping Beauty, bisa jadi adalah dongeng yang punya makna penting di dalamnya. Dan ketika pesan dari keduanya berkolaborasi, maka muncullah sebuah cerita tentang Kulit Cantik dalam Semalam a la Sisley. Di malam hari ketika kita tertidur pulas dan terputus dari semua agresi faktor eksternal seperti paparan sinar matahari, polusi atau stres, proses regenerasi sel berjalan dengan baik, termasuk regenerasi kulit. Itulah mengapa begadang wajib dihindari jika ingin awet muda! Lalu apa hubungannya dengan cerita Sleeping Beauty? Pada 2009 laboratorium Sisley telah menciptakan Supremÿa, rangkaian produk anti-aging yang bekerja optimal di malam hari berkat inovasi terbaru dalam chronobiology dan skin physiology. Dan pada 2022, Sisley meluncurkan Supremÿa At Night The Supreme Anti-Aging Skin Care Lotion. Karena untuk bisa memaksimalkan manfaat dari rangkaian produk anti-aging, kuncinya adalah mempersiapkan kondisi kulit dengan sebaik-baiknya ketika proses regenerasi berlangsung agar efeknya bisa langsung dirasakan keesokan hari.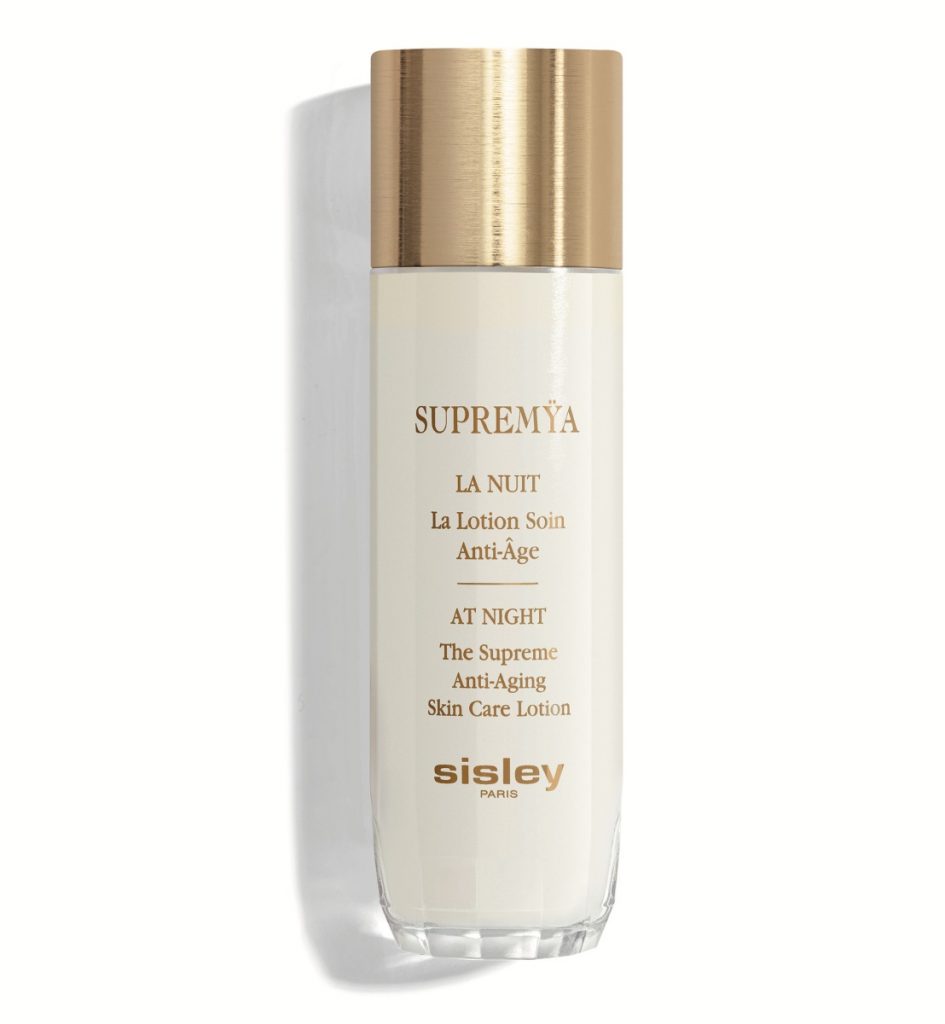 Tiga langkah bersama tekstur dan aroma yang lembut
Dan setelah mencoba menjauhkan diri dari kebiasaan begadang dan menjadi Putri Tidur selama seminggu, saya memang merasakan perbedaan pada kondisi kulit wajah. Tentu saja semua berkat prinsip dasar 3 langkah berikut:
Mositurize. Karena kulit yang lembap mampu menyerap bahan-bahan penting 10 kali lebih baik.
Stimulate. Sederhananya, kulit yang sehat akan lebih mudah terstimulasi dengan bahan-bahan penting yang terkandung di dalam produk anti-aging.
Activate. Pertambahan usia menurunkan kemampuan komunikasi antar sel. Dengan mengaktivasi kemampuan tersebut, maka proses perbaikan kulit menjadi lebih maksimal.
Teksturnya Supremÿa At Night The Supreme Anti-Aging Skin Care Lotion yang ringan dan menyerap cepat serta aromanya yang lembut, langsung memberi efek kulit terasa segar dan kencang. Cukup 2 pumps saja sebelum tidur dan setiap pagi, secara perlahan kulit wajah saya terasa lebih lembap, less oily terutama di daerah T-Zone, dan lebih cerah. So, yes, please go to sleep earlier and let Supremÿa works for beautiful skin overnight!