Kampanye Bvlgari, Eden The Garden of Wonders yang melibatkan Anne Hathaway (global brand ambassador baru) dan Zendaya, adalah teaser dari koleksi Bvlgari high jewelry yang baru dirilis kemarin di Paris. Koleksi yang dinamakan sama dengan judul kampanye ini terdiri dari tiga elemen yang melengkapi taman Eden tersebut, Blossoming Colors, Magnificent Nature dan Joyful Wonders. Satu yang menjadi kelebihan dari koleksi ini selain desainnya yang sangat kompleks, memiliki berat jenis yang sangat ringan sehingga saat dipakai akan sangat mudah mengikuti bentuk leher dan bahu seperti menempel di kulit.
Blossoming Colors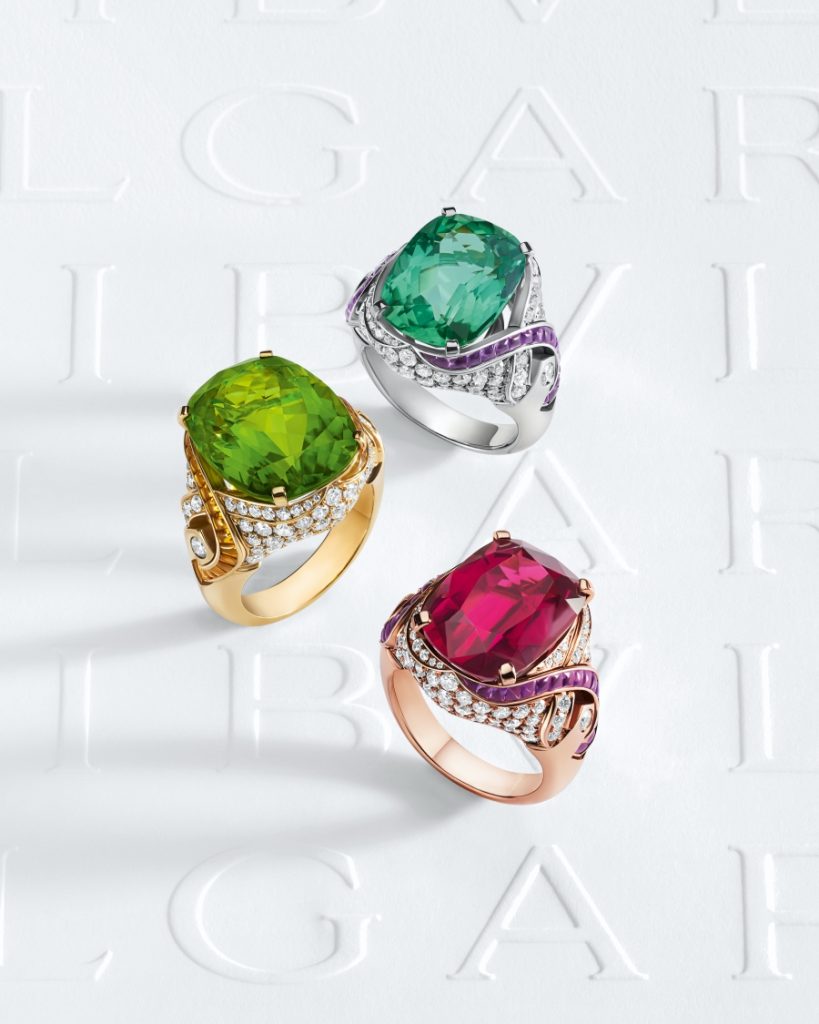 Elemen yang pasti selalu ada dalam setiap koleksi Bvlgari terutama high jewelry adalah warna-warna mencolok dan kontras yang juga merupakan warna dari alam taman surga interpretasi koleksi ini. Perhiasan dalam elemen ini terdiri dari berbagai batu mulia mampu mengeluarkan aura feminin wanita seperti tourmaline, amethyst dan emerlad. Semua diolah menggunakan teknik mencetak kuno dan tablet lilin untuk desain kalung berbentuk bunga yang disebut Flowers of Eden. Material yang digunakan merupakan kombinasi rose gold, white gold, gold, mother of pearl dan berlian.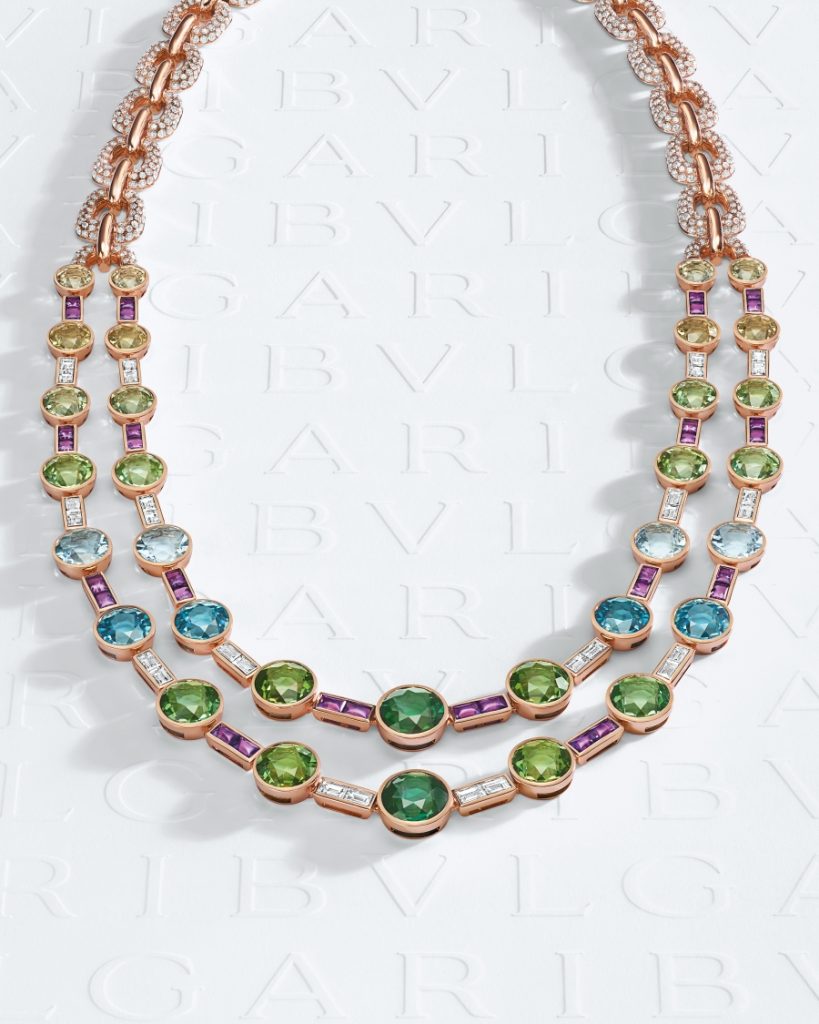 Magnificent Nature
Semua koleksi Eden The Garden of Wonders ini mengambil desain dari bentuk-bentuk alam dan warna yang berada di alam. Dengan berbagai desain yang juga diambil dari DNA Serpenti, kalung Tribute to Paris serta mitologi dewi-dewi Romawi kuno. Ada yang terdiri dari set cincin dan kalung, kalung, hingga high end watches yang semua menggunakan berbagai jenis batu mulia paling indah yang ada di dunia, seperti emerald dan sapphire Sri Lanka yang langka. Ditemanin dengan berlian-berlian jernih dalam berbagai bentuk potongan dan mother of pearl yang saling memberikan komplimen.
Joyful Wonders
Koleksi ini juga merupakan ekspresi dari sesuatu yang super dan extra serta magnet perhatian. Dan maksud dari Joyful Wonders ini adalah taburan berlian yang seperti tidak ada habisnya, warna yang mengundang decak kagum serta desain kreatif yang tidak pernah habis. Seperti kalung Emerald Venus berdesain unik seperti cabang-cabang berdaun dengan hiasan biji emerald bertahta emerald Kolombia berpotongan oktagonal di tengah. Kalung ini juga memiliki pasangan jam tangan yang sama yang juga berhiaskan berlian berpotongan baguette, pave dan brilliant.
Foto dok. Bvlgari