Mungkin karirnya di industri musik Indonesia masih tergolong baru, tapi Adrian mampu menunjukan jati diri lewat pilihan pakaian yang selalu dipakainnya. Sebagai penyanyi solo pria, Adrian Khalif memiliki karakter kuat dalam berpenampilan, baik off air dan on air. Berbeda dengan penyanyi pria (Indonesia) lain yang seringnya berdandan begitu-begitu saja atau terima saja barang-barang pinjaman dari desainer dan brand. Adrian berani mengambil resiko dan membuat statement dengan apa yang dia pakai.
Karakter Adrian terlihat dari pemilihan sepatu Dr. Marteen dengan motif leopard, celana bermotif dan berwarna pink atau merah, serta celana pendek. Tampaknya celana pendek merupakan favorit Adrian. Adrian berani (dan pinter) memadu-padankan warna primer/ skunder dengan warna monokrom. Stelan jas pink adalah hal lumrah untuk Adrian. Ditambah postur tubuh Adrian (190 cm) yang mendukung untuk tampil gaya.
Pria mana (di Indonesia) yang bisa memakai kardigan mohair bermotif macan dengan celana jeans lebar dan sneakers Come Des Garcons? Ditambah dengan dalaman singlet Bir Bintang (khas Bali) dan kalung silver dua layer. Untuk padu padan, Adrian sangat berani dan sukses malakukannya. He knows how to make a statement with his clothes.
Adrian Khalif style : Luxina Approved!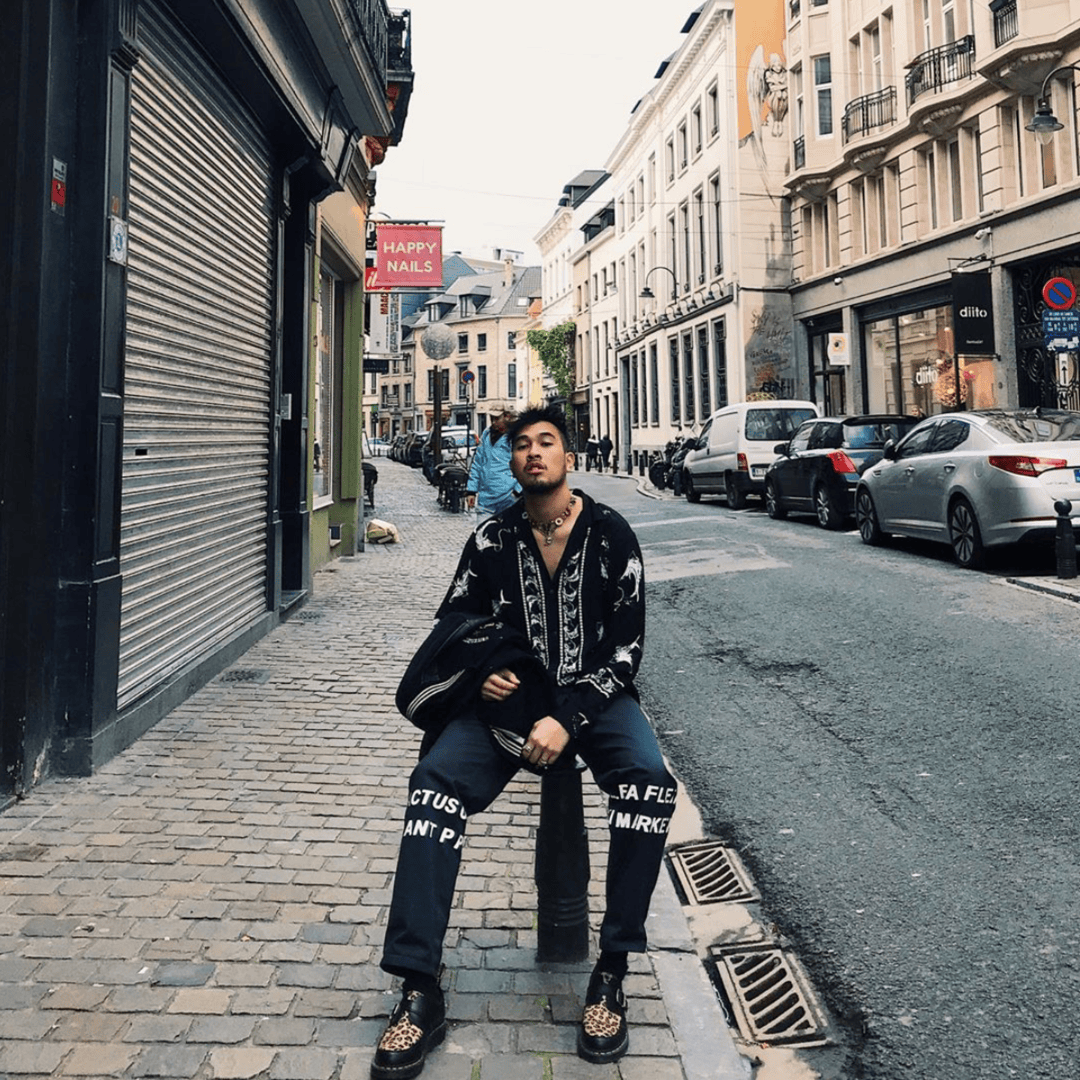 Foto dok. Adrian Khalif Instagram