Leonardo Da Vinci tahun ini akan benderang karena sejumlah kota dan galeri besar di dunia akan merayakan 500th Anniversary Leonardo Da Vinci. Luxina bersama Asmara Abigail bergerak cepat tampilkan perhelatan pertama perayaan besar ini. Selebrasi besar di mulai Januari ini di The National Gallery London, mengundang sejumlah orang penting kalangan seni, science, budaya, commerce, dan media. Nama yang muncul dari Indonesia adalah Asmara Abigail.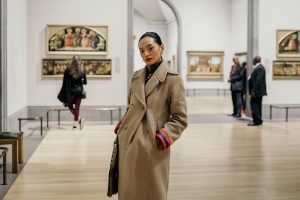 Acara dibuka oleh duta besar Italia untuk Inggris, H.E. Rafaele Trombetta yang diperkenalkan oleh Ms Justine Simons, Deputy Mayor of London bidang Budaya dan Industri Kreatif. Lukisan unggulan yang dipampang adalah Virgin of the Rocks, lukisan yang juga dikenal dengan nama Madonna of the Rocks ini terdiri dari dua lukisan, satu terdapat di Musee du Louvre, Paris, lalu satu di The National Gallery London. Masing-masing setinggi dua meter, dilukis di atas panel kayu (namun yang di Louvre Paris ditransfer ke atas kanvas).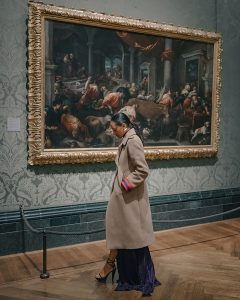 Selain melihat lukisan, undangan juga diajak menonton film pendek 'Being Leonardo Da Vinci' karya Massimiliano Finazzer Flory yang bertujuan untuk mengenal siapa dan bagaimana seorang pelukis, pematung, arsitek, ilmuwan, desainer, engineer, dan theorist bernama Leonardo Da Vinci. Setelah film pendek, diluncurkan buku berjudul The Polymath, yang mengeksplore apa dan bagaimana cara pikir polymath ala Leonardo Da Vinci bisa relevan dengan abad 21 ini.
Acara perayaan berhasil menjadi pijakan sukses untuk perayaan di kota dan galeri lain. Asmara tampil elegan dengan sexy halter dress dari Versace, anting dari Mahija, dan handbag dari artisan Sarah Beatrice.
Foto: Abi Ismail