Dunia layar perak selalu glamorous, mewah dengan sorotan cahaya, limpahan perhiasan, make-up chair yang exclusive, hingga percikan lampu kamera paparazzi yang riuh di karpet merah. Kegemerlapan ini dirayakan dengan cemerlang oleh Bvlgari dengan mempersembahkan satu koleksi high jewellery yang diberi nama Cinemagia. Rumah perhiasan dari Roma ini memang sejak lama dekat dan mendukung perjalanan banyak bintang di layar perak. Koleksi Cinemagia ini ditopang dengan keunggulan Roman High Jeweler terhadap estetika, arsitektur, warna, ketelitian craftmanship yang tinggi, dan tentu saja dengan nostalgia indahnya film-film Italia karya sutradara-sutradara besar seperti Federico Fellini dan Martin Scorsese.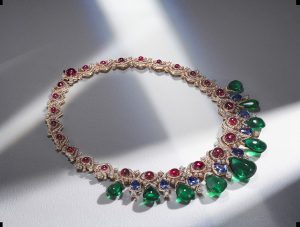 Dimensi Kehidupan Layar Perak
Koleksi Cinemagia ini seperti menghantarkan pemakainya ke dimensi kehidupan layar perak, seperti kisah Elizabethh Taylor dan Richard Burton yang mengikat cinta dengan Bvlgari (butik Bvlgari di Via Condotti, memang tempat rendezvous mereka ketika di Roma). Audrey Hepburn dan Anita Ekberg juga pemakai perhiasan Bvlgari, sehingga Bvlgari diakui sebagai the jeweler of the star. Hingga kini Bvlgari sudah berbinar di 40 film, dari Ingrid Bergman di film The Visit, hingga Sharon Stone di film Casino. Dari Nicole Kidman di acara Oscar tahun 2002, Kiera Knightley di Oscar tahun 2016, hingga Lupita Nyong'o di Met Gala 2019.
Keindahan Capri
Pekan ini Bvlgari meluncurkan Cinemagia ke mata dunia, pesta peluncuran dilakukan di Capri, pulau kecil di Italia dengan pemandangan yang spektakular, dipeluk birunya laut Mediterrania, tebaran pulau-pulau kecil di seberang Amalfi Coast yang indah. Acara berlangsung di Villa Certosa, landmark pulau Capri yang berusia hampir 700 tahun. Jean-Christophe Babin, Bvlgari CEO, menyambut tamu-tamu internasional di vila ini.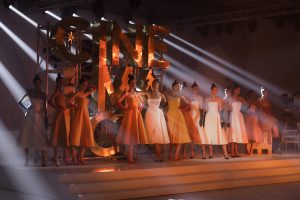 Guest List & Influencer
Nama-nama undangan yang hadir adalah, Alicia Vikander, Kate Hudson, Eva Green, Uma Thurman, Laura Harrier, Ursula Corbero, Lily Aldridge, Jon Kortajarena, Lady Kitty Spencer, Isabella Ferrari, Adele Exarchopoulos, Maya Henry, Princess Lilly de Wittgenstein, Mario Casas, Maria Pedraza, Nieves Alvarez, Aseel Omran, Nadine Nassib Njeim, Emilia Schule, Karena Lam, Carina Lau, Chun Xia, Svetlana Khodchenkova, Koyuki, Ko So-Young, Anna Cleveland, Giulia Maenza, Laetitia Casta, Magdalena Fackowiak, dan Matilde Gioli. Mereka menyaksikan penampilan Nicole Scherzinger, dan DJ Graziano della Nebbia.
Foto: Bvlgari