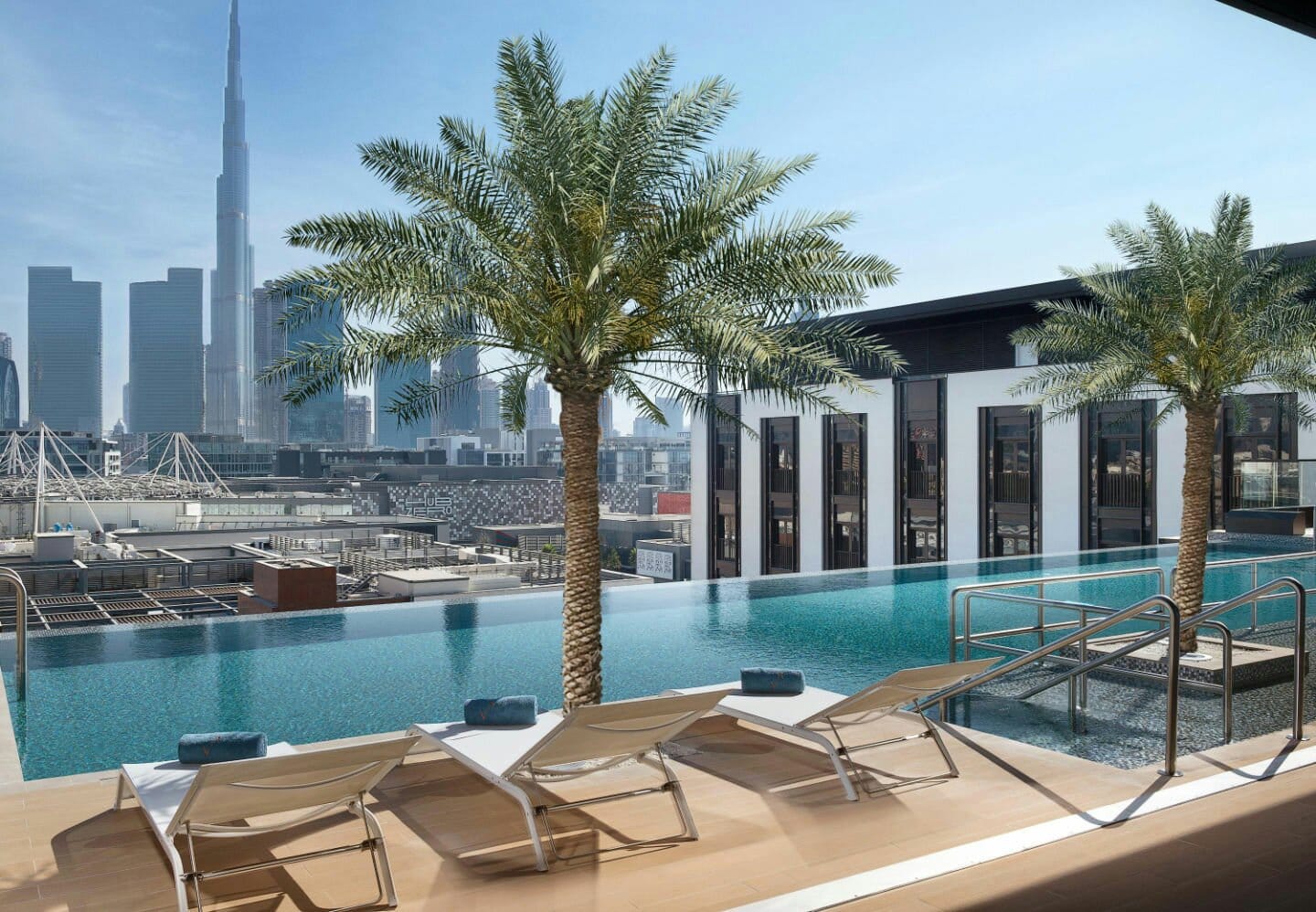 Dubai, kota metropolis terbesar di Timur Tengah tak pernah berhenti berinovasi. Untuk menjadi kota destinasi terbesar di kawasan jazirah Arab, kota ini selalu mampu menghadirkan apa yang tidak bisa diberikan oleh kota wisata lain di dunia.
Untuk melengkapi perjalanan, baik bisnis maupun plesir, berbagai hotel berbintang lima di Dubai kini dilengkapi dengan fasilitas kolam renang dengan pemandangan yang spektakuler. Pemandangan metropolis Dubai yang modern menjadi jualan utama pada setiap akomodasi berkelas internasional.
Dubai semakin sadar akan dukungan media sosial yang membantu penyebaran informasi sehingga seluruh kota ini merupakan lokasi yang sempurna untuk berfoto dan diunduh ke sosial media. Bagitu juga dengan lokasi-lokasi kolam renang yang strategis ini.
Beberapa hotel yang menyediakan fasilitas pemandangan menakjubkan dari kolam renang di Dubai diantaranya adalah Summersalt Beach Club, La Ville Hotel & Suites – City Walk, Anantara The Palm – Palm Jumeirah, Bab Al Shams dan The Palace Downtown.