Berapa orang teman Anda di dalam kelas ketika mengikuti Pendidikan fashion? Jangan dijawab. Kalau di Instituto di Moda Burgo, sekolah mode dari kota Milan di Italia yang membuka cabang di Jakarta, mengkhususkan diri untuk memberikan Pendidikan fashion one-on-one, satu murid fokus berhadapan dengan satu guru, istilahnya; Indvidual Lesson. Awalnya seorang lulusan Burgo Milan, Jenny Yohana Kansil, membuka Istituto di Moda Burgo (IMB) Indonesia pada tanggal 1 August 2011. Ia bermimpi dengan memberi solusi inovatif bagi sektor pendidikan fashion di Indonesia karena ia merasakan sendiri ketrampilan khas Italia selama pendidikannya di Milan, yang meliputi sistem produksi, teknik menjahit dan pembuatan pola yang sempurna yang meningkatkan kualitas desain dan produk fashion lokal.
Burgonian Dan Persembahan Fashion
Tanpa terasa, tahun ini IMB telah 8 tahun berada di Indonesia, IMB Indonesia tumbuh menjadi wadah bagi nilai hidup berupa integritas, selalu memberi yang terbaik, hasrat, kreativitas, jiwa wirausaha, dan karya otentik bagi para Burgonian (nama bagi para alumni Burgo). Ulang tahun ke 8 dirayakan IMB dengan tema INFINITO, yang artinya infinity dengan simbol angka 8 yang menggambarkan sesuatu yang tanpa batas atau tak terhingga. Pada perayaan ini, IMB Indonesia mempersembahkan karya-karya Burgonian, di La Moda Plaza Indonesia. Menampilkan Burgonian: Melanie Setiawan, Amelia Lau, Amot Syamsuri Muda and Jesslyn Santosa. Juga oleh Burgonian Rising Stars, yaitu para murid pilihan Burgo yang mulai bersinar dalam dunia fashion di Indonesia lewat talenta mereka yang luar biasa: Raegitazoro, Oxceloxcel, Untaian Asa and Julianto.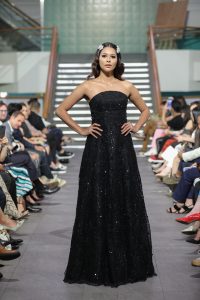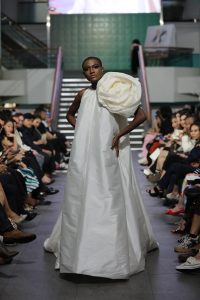 Foto: IMB