Teknologi digital dan online tidak hanya berlaku pada transaksi jual beli saja saat ini. Sotheby's, balai lelang paling terpercaya di dunia, akan melakukan lelang jam tangan asal Italia, Panerai, secara online. Bukan hanya satu jam tangan, tapi sekaligus tiga, dengan tipe yang sangat langka dan susah didapatkan.
Lelang ini dibuka pada tgl 12 November lalu di London melalui link ini. Peminat jam tangan bisa melakukan bidding pada website tersebut. Namun sebaiknya bila melakukan bidding, diwajibkan untuk terus memonitor website bidding ini. Kalau saja harga yang Anda masukan sudah di lewati oleh peserta lain. Proses bidding ini akan ditutup pada tanggal 19 November besok.
Melelang jam tangan prototype bukanlah hal yang biasa bagi Panerai. Selain jam tangan ini tidak diproduksi lagi, atau belum, jam tangan ini memiliki nilai sejarah yang sangat tinggi. Ketiganya adalah Lab-ID, The Mare Nostrum dan Radiomir Firenze.
Panerai Lab-Id adalah jam tangan yang belum diproduksi sama sekali. Maka ini merupakan prototype pertama dan pemiliknya merupakan orang pertama di dunia yang memakainya. Kelebihan jam tangan ini adalah merupakan kombinasi antara horologi tradisional dengan teknologi modern. Nantinya jam tangan ini akan diproduksi sebanyak 50 buah di seluruh dunia dengan estimasi harga 40.000 – 60.000 Poundsterling.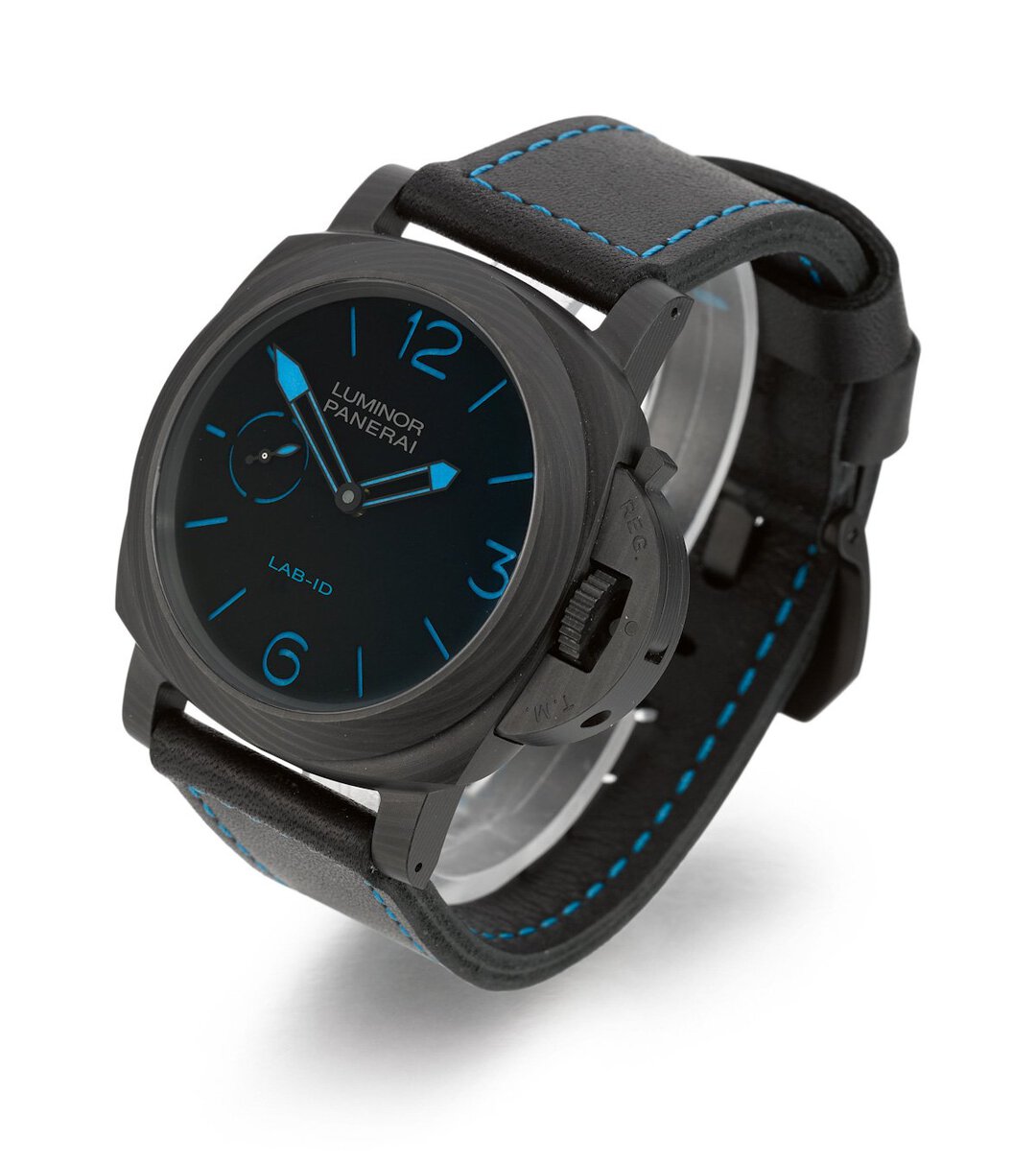 The Mare Nostrum awalnya dibuat untuk pasukan angkatan laut Italia pada tahun 1940-an. Namun sayangnya jam tangan ini tidak jadi diproduksi waktu itu. Berbeda dengan Mare Nostrum yang pernah dibuat pada 2010, dimana dial berwarna biru, coklat dan hitam, Mare Nostrum pertama ini memiliki dial berwarna hijau olive, begitu juga dengan strap kulitnya. Jam tangan kolektor ini diestimasikan berharga sekitar 20.000 – 30.000 Poundsterling.
Yang terakhir adalah Radiomir Firenze. Ini merupakan salah satu produk Panerai yang paling embelematic. Dibuat pada tahun 2016 sebanyak 99 buah saja. Merupakan jam tangan tribut terhadap gaya warisan Florentina. Jam tangan ini memiliki ukiran yang unik dan terbuat dari stainless steel dengan finishing matte. Estimasi harga sekitar 20.000 – 30.000 Poundsterling.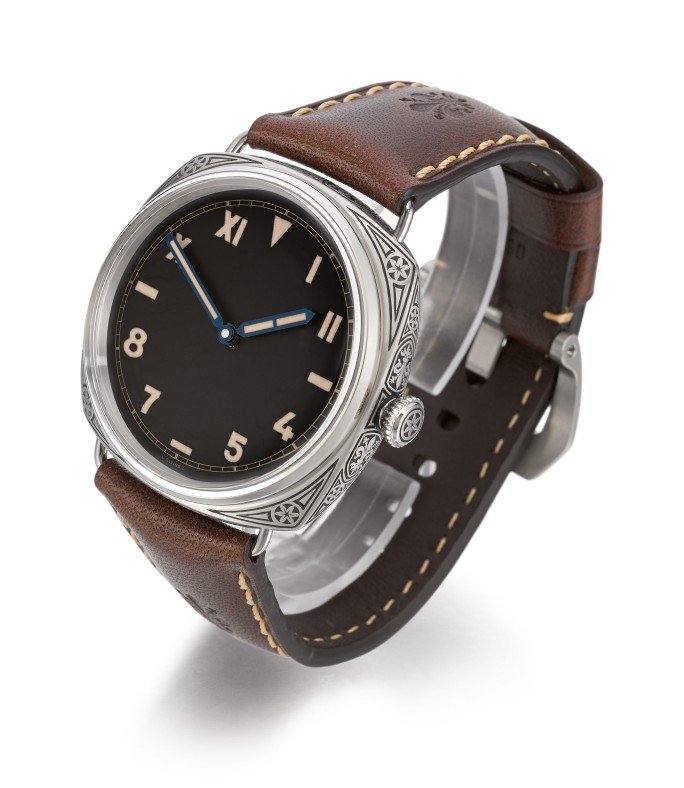 Foto : Panerai