1995
Raf Simons pertama kali mendirikan label fashion atas nama sendiri di tahun 1995, setelah empat tahun kesana kemari mencari pengalaman 'hidup', misalnya, setelah lulus dari LUCA School of Arts di Genk tahun 1991 jurusan Industrial Design and Furniture Design, ia magang di studio fashion Walter Van Beirendonck (1991 – 1993). Walter yang membawa Raf ke Paris, untuk melihat Paris Fashion Week, sehingga Raf beralih minat fokus ke fashion. Tahun 2000 Raf menutup labelnya ini.
2005
Raf mendapat jabatan baru sebagai Creative Director baru label Jil Sander, jenama yang waktu itu dimiliki oleh Prada Group. Nama Raf Simons melambung di sini karena Jil Sander berhasil menggabungkan sisi komersial dengan desain beraura couture-inspired.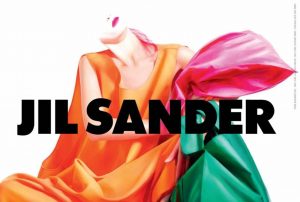 2008
Ia meluncurkan label Raf by Raf Simons, lini baru dengan harga yang lebih ekonomis dari harga labelnya sebelumnya. Lini ternyata popular, membawa gelombang baru dalam design. Acara tradeshow Pitti Immagine Uomo di Florence menggelar fashion show untuk merayakan 10 tahun kontribusi Raf di industri fashion. Tahun 2008 dua flagship store Raf Simons dibuka di Tokyo dan Osaka. Tahun 2008 juga Raf berkolaborasi dengan jenama Fred Perry dari Inggris, kemudian berturut-turut colabs dengan Asics, Adidas, Eastpak, seniman Sterling Ruby.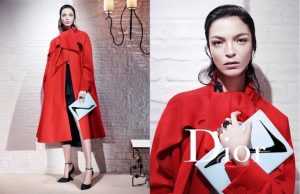 2012
Rumah mode Christian Dior mengumumkan bahwa Raf Simons menggantikan John Galliano sebagai Creatuve Director jenama Dior. Karya pertama setelah pengumuman tersebut adalah koleksi haute couture fall/winter 2012, karya yang meraih sambutan menyenangkan dari pers dan market fashion. Raf hanya tiga tahun di rumah mode Dior, ia mengundurkan diri di tahun 2015, meninggalkan kekecewaan dari penggemar Dior.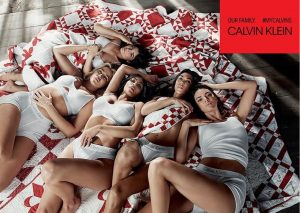 2016
Raf Simons menyeberang ke Amerika Serikat dengan jabatan baru sebagai Chief Creative Officer jenama Calvin Klein, memimpin anak-anak label Calvin Klein seperti Calvin Klein Collection, Calvin Klein Platinum, Calvin Klein, Calvin Klein Jeans, Calvin Klein Underwear dan Calvin Klein Home. Namun 'penonton kecewa' Calvin Klein dan Raf Simons tidak berjodoh, Calvin Klein mengumumkan perpisahan dengan alasan mereka berbeda visi.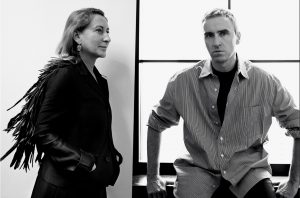 2020
Di penghujung acara Milan Fashion Week fall/winter 2020, Miuccia Prada mengumumkan kabar fashion terviral pekan ini, Raf akan berduet dengan Miuccia Prada, menjadi Co-Creative Director untuk jenama Prada. Pengumuman dilepaskan di hari minggu ini. Raf dan Miuccia akan mulai bekerja sama mulai tanggal 2 April 2020, berbagi imajinasi, tanggung jawab, dan keputusan bersama. Karya mereka berdua akan dilepas di bulan September 2020 untuk koleksi spring/summer 2021. Bisakah mereka berdua berduet?
Foto: Prada, Dior, Raf Simons, Jil Sanders