​Ducati Multistrada Terbaru Dapat Dijangkau Di Harga 479 Juta Rupiah
PT Garansindo Euro Sports selaku Agen Pemegang Merk Ducati meluncurkan empat lineup terbaru untuk tahun 2017 di The Pallas, SCBD Jakarta.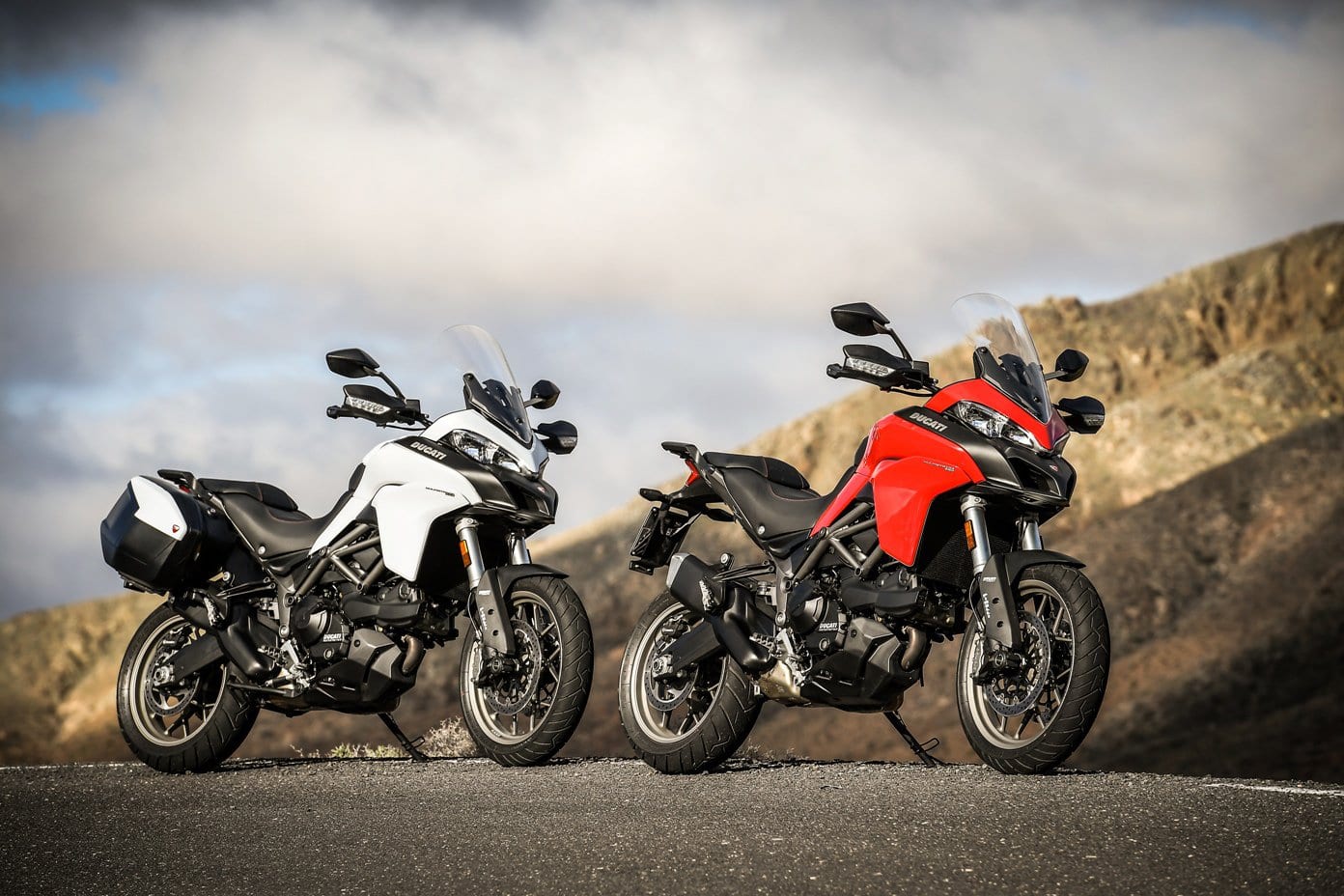 Salah satu kendaraan yang menjadi andalan terbaru dari merek ini adalah Ducati: Multistrada 950.
Multistrada didesain sama dengan versi sebelumnya dan tetap dapat memberikan segala kelebihan pengalaman berkendara di segala medan yang merupakan ciri khas dari tipe Multistrada. Namun motor besar yang satu ini tetap memiliki kelebihan lain, seperti lincah untuk digunakan sehari hari dan mampu melalui medan off-road berat sekalipun.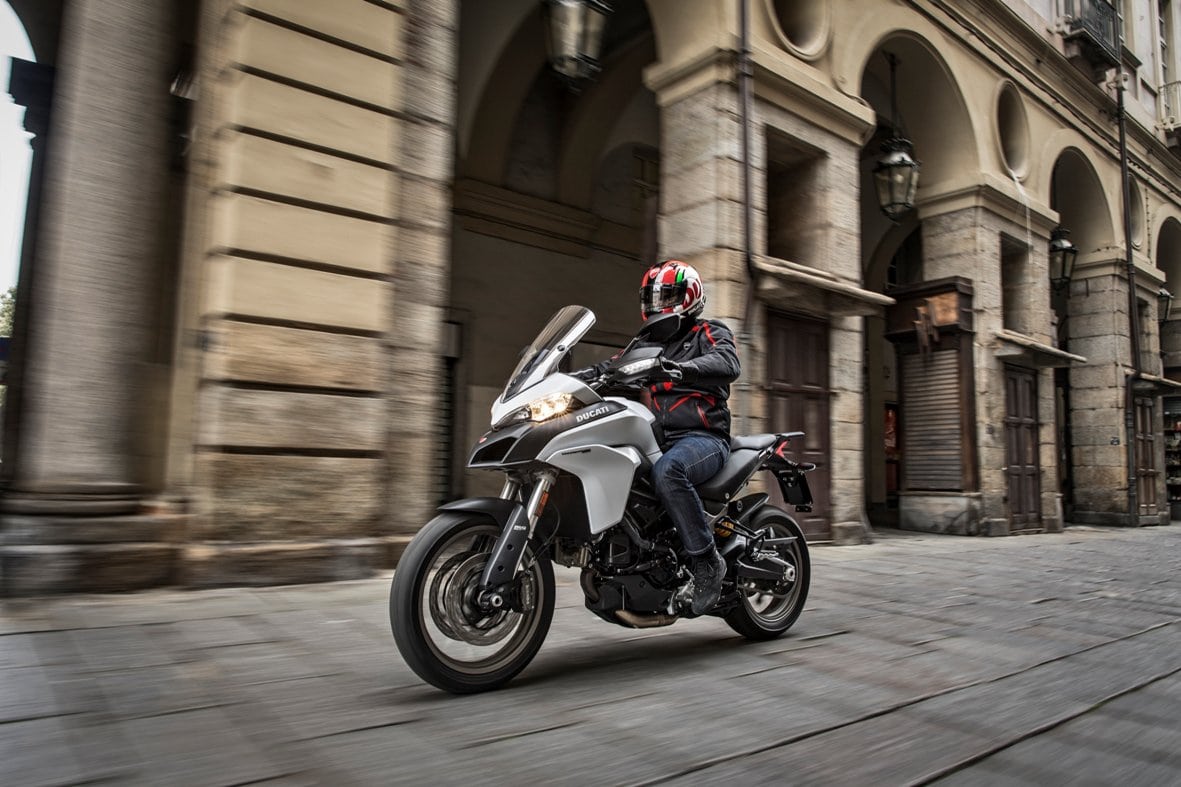 Kombinasi antara kelincahan untuk pemakaian sehari-hari dengan kemampuan off-road menjadikan Ducati Multistrada 950 menjadi pilihan yang sangat tepat untuk pencinta motor besar segala medan.
Menyatukan desain terkenal dari keluarga Multistrada dengan bentuk sasis, Multistrada 950 dirancang lebih ringan dari varian Multistrada 1200 dengan ketinggian kursi duduk 840 mm untuk meningkatkan performa dinamis dari "kakaknya".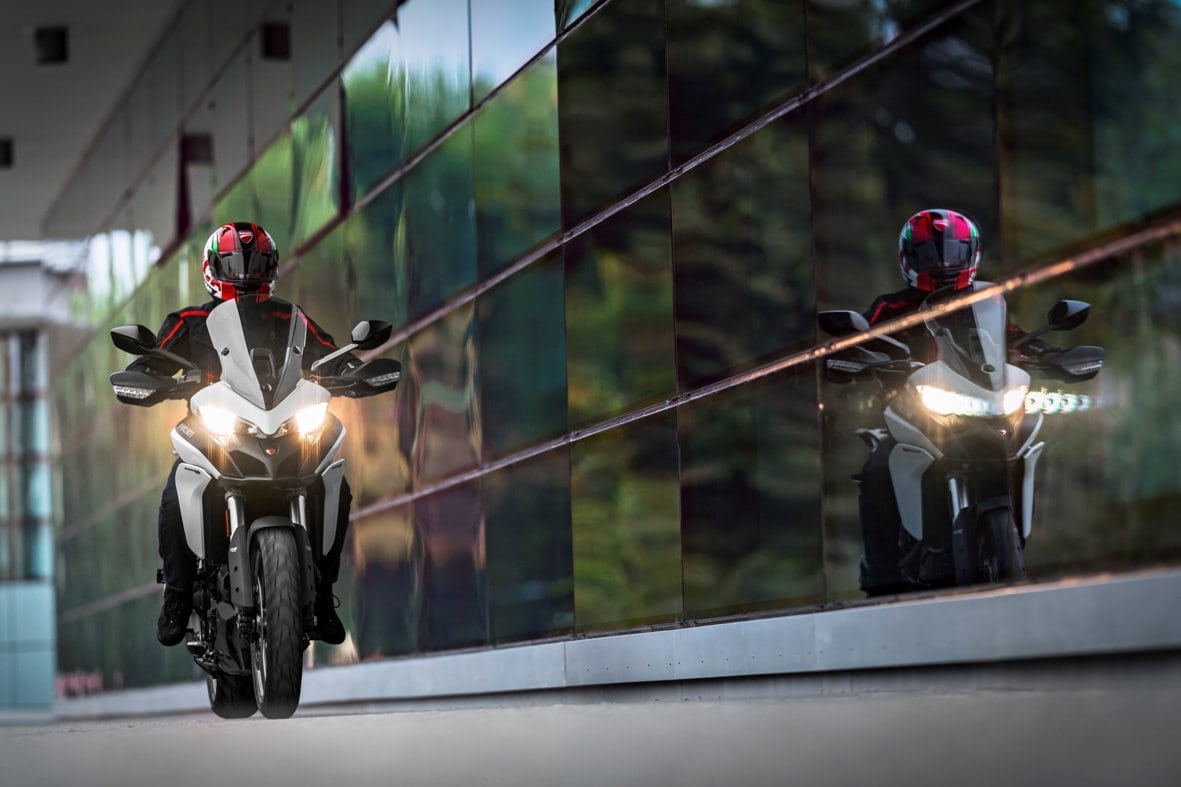 Velg depan berukur 19 inci yang dibuat dari alloy ringan memastikan kenyamanan dan kesenangan untuk segala jenis permukaan jalan. Perjalanan suspensi berukuran 170mm dan twin-sided swingarm menjaga kualitas kenyamanan serta memberikan Multistrada 950 kelincahan luar biasa. Tangki bahan bakar berukuran 20 liter menghasilkan perjalanan jauh tanpa perlu sering mengisi ulang.
Ducati Multistrada juga telah dilengkapi dengan mesin twin cylinder Ducati Testastretta 11° berukuran 937 cm3 menghasilkan 113 horsepower di 9.000 rpm, torsi 96,2 Nm di 7.750 rpm. Tenaga besar tersebut kemudian dipadu dengan empat Riding Modes yaitu Touring, Sport, Urban dan Enduro untuk memberikan kemampuan 4-bikes-in-1.
Perawatan untuk mesin ini memberikan peace of mind. Mesin ini memiliki interval perawatan selama 15.000 km atau 12 bulan dengan inspeksi valve clearance setiap 30.000 km.
Sesuai dengan tagline nya "My First, My Last, My Everything" ditambah dengan harga yang sangat kompetitif dikelasnya.
Koleksi dari Ducati Multistrada baru ini dapat Anda lihat di Ducati Flagship Store yang berlokasi di Jalan Kemang Utara No. 28, Jakarta Selatan.
Ducati Multistrada 950 tersedia dalam dua warna yaitu Red dan Star White Silk dengan harga mulai dari IDR 479.000.000 OTR (Red), IDR 489,000,000 (White).