Kalau kita memikirkan tentang kata toys, yang berada dalam pikiran kita adalah mainan yang sering dimainkan oleh anak-anak. Atau mungkin kita berpikir tentang mainan yang dikoleksi oleh penggemar dewasa atau bahkan dimunculkan di channel review mainan di situs video seperti YouTube. Tapi, yang tidak pernah terpikir adalah toys atau mainan, menjadi media untuk mengekspresikan dan menyalurkan seni serta kreativitas. Seperti yang ada di Museum of Toys, Jakarta.
Apa Museum of Toys?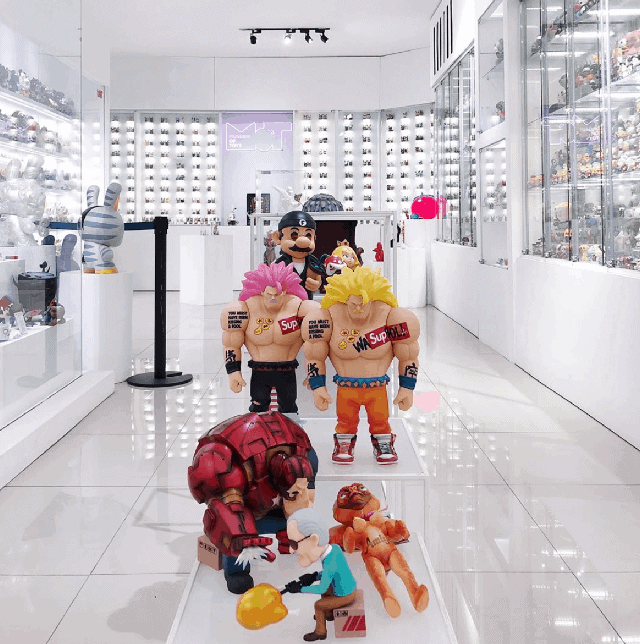 Museum of Toys bisa dikatakan bukan seperti museum pada umumnya. Bagi penggemar mainan dan semua perangkat yang berbau Hypebeast, museum ini mungkin bisa menjadi surga. Pasalnya, museum ini memajang berbagai koleksi toys yang juga menjadi benda seni (art pieces) yang bernilai tinggi. Koleksi-koleksi ini didominasi dengan figurin dan boneka yang merupakan hasil kolaborasi atau bahkan karya seniman tertentu yang memang dikenal dengan figurinnya.
Museum of Toys ini berlokasi di Tangerang, Banten dan berada di dalam salah satu kompleks rukan di Green Lake City di Ketapang, Cipondoh. Saat masuk ke dalam gedung yang terlihat sederhana ini, pengunjung akan melihat mainan figurin terkenal seperti Funko Pop dan juga boneka-boneka. Kemudian di lantai dua, pengunjung akan bertemu dengan berbagai macam designer toys karya berbagai seniman terkenal. Designer toys ini bukan hanya sekedar mainan anak-anak atau koleksi penggemar dewasa, karena mereka mencerminkan kreativitas dan pesan yang ingin disampaikan oleh para seniman.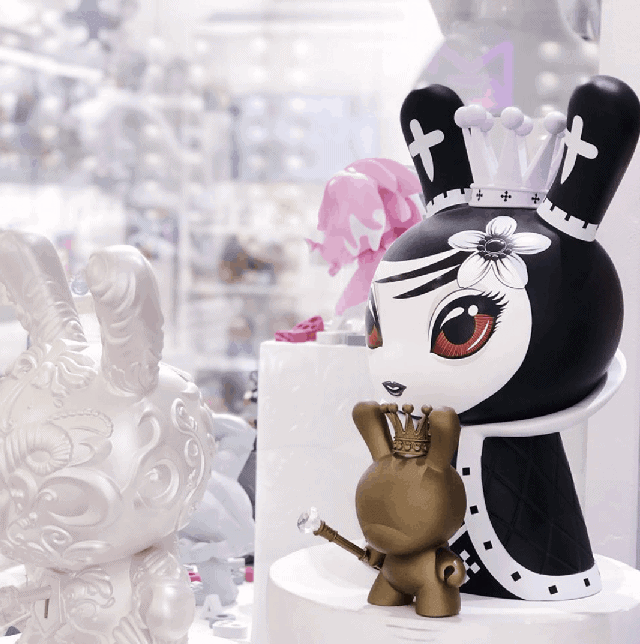 Beberapa dari toys ini terinspirasi dari budaya Jepang, Korea, dan Amerika. Beberapa seniman-seniman terkenal yang menciptakan designer toys ini adalah Arkiv, yang terkenal dengan karakternya yang mirip Mickey Mouse, Darbotz, yang terkenal karena karakter Monsterball dan Cumi ciptaannya, dan Crack, seorang graffiti artist yang memiliki art style yang terinspirasi dari hip hop dan budaya Jepang. Selain seniman lokal, ada juga banyak designer toys yang dibuat oleh seniman-seniman luar negeri seperti Kaws.
Walaupun museum ini sekarang sedang ditutup, pengunjung bisa mengunjungi situs resmi museum ini (www.motmuseum.com) atau mengikuti akun Instagram mereka (@museumoftoys), dan apabila berniat membeli benda-benda koleksi, juga bisa mengikuti akun Instagram di @motmuseum.
Foto dok. Museum of Toys