Bisnis E-Commerce atau belanja online semakin mendapatkan perhatian yang lebih terutama di tren dunia digital seperti saat ini. Namun, tahukah Anda dibalik bisnis belanja online ternyata ada sebuah start up yang turut mensukseskan kuatnya pertumbuhan bisnis e-commerce di Indonesia yakni Egogohub.
Seperti data yang baru ini dirilis dari Shopback yang menunjukkan bahwa, nilai transaksi e-commerce mengalami peningkatan hingga 27% selama satu bulan pelaksanaan Piala Dunia, dari 15 Juni hingga 15 Juli 2018. Rinciannya, terjadi peningkatan traffic kunjungan di enam e-commerce terbesar di Indonesia, yakni Lazada, Tokopedia, Shopee, Blibli, Bukalapak dan JD.ID.
Managing Director E-gogo Indonesia Benny Tanadi menjelaskan bahwa Egogohub Indonesia merupakan sebuah Brand Enabler Company atau Perusahaan yang memberikan jasa End to End Solution pada suatu Brand khususnya dalam industry E-Commerce (Digital Marketing). Dimulai dari strategi mendatangkan Pelanggan (Traffic via Digital Marketing), CRM untuk memastikan terjadinya transaksi dan Retensi Pelanggan, hingga layanan solusi untuk Warehouse dan Fulfillment.
"Sesuai tagline dari Egogohub Indonesia (A Growth Hacking Brand Enabler Company) Egogohub Indonesia menerapkan metode Growth Hacking dalam membantu bisnis atau Brand Klien untuk terus tumbuh dan berkembang. Salah satunya dengan menanamkan ide disemua karyawannya untuk terus berkreasi dan menciptakan peluang peluang baru dalam mengembangkan suatu strategi dan eksekusi," jelas Benny.
Menurutnya, Egogohub Indonesia hadir di pasar E-Commerce seiring dengan kebutuhan pasar dan perkembangan serta perubahan yang terjadi di dalam dunia pemasaran dimana saat ini suatu Brand atau Merk tidak lagi hanya menjual suatu produk atau barang, tetapi Brand/Merk juga harus menjadi suatu penggerak atau identitas pelanggan dengan mengajak pelanggan berpartisipasi didalam Brand/Merk tersebut dan memberikan kesempatan kepada mereka untuk merasakan pengalaman sesuai cara yang mereka inginkan – Enabling the Customer.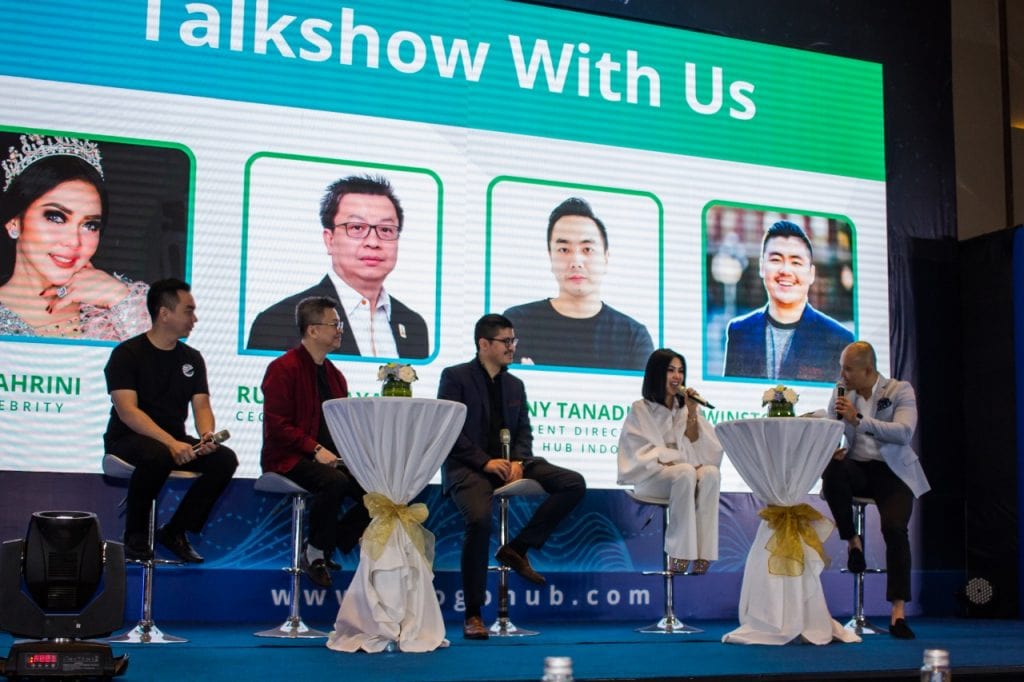 "Untuk memenuhi kebutuhan E-Commerce, Egogohub Indonesia menyiapkan Layanan Digital Marketing untuk membantu menaikkan bisnis klien, serta operasional seperti
CRM, Warehouse, dan Fulfilment untuk memastikan terjadinya suatu transaksi yang diharapkan dari traffic sehingga dapat memastikan kepuasan pelanggan dalam berinteraksi dengan Brand dan juga untuk menjaga kualitas image dari Brand tersebut," paparnya.
Ia menambahkan bahwa keseluruhan layanan dan solusi End to End yang ditawarkan egogohub Indonesia menjadi opsi yang sangat penting dalam menjalankan bisnis E-Commerce.
"Berbeda dengan Agency lain yang hanya memiliki bagian bagian tertentu saja dalam menawarkan solusinya, egogohub Indonesia hadir dengan menawarkan End to End solution dalam satu lingkungan sehingga dapat sangat dipastikan semua fungsi berjalan sesuai yang dibutuhkan. Ditambah dengan metode kerja egogohub Indonesia yaitu Growht Hacking, memberikan nilai tambah yang terus bertumbuh pada hasil yang diberikan," tutupnya.