Semakin banyak orang yang optimis dan pintar dalam menikmati hidup, sehingga mereka semakin senang merekam apa saja yang dialami, langsung, di rumah, di perjalanan kerja, saat berwisata, apalagi di alam bebas, apa saja tak luput dari bidikan, foto maupun video. Gaya hidup ini akan tertopang bahagia dengan kehadiran Samsung Galaxy S10 dan 10 Plus.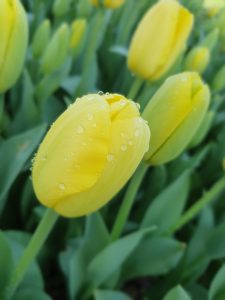 Smartphone ini sudah dihembuskan sebagai the best phone of the year, segala kecanggihan dan keunggulan handphone tersedia di dalam satu lempeng alat komunikasi. Lima kamera tertanam untuk merekam apa saja. Tiga kamera di sisi belakang dan dua kamera di depan untuk selfie dan wefie yang memuaskan.
Super Steady
Tantangan merekam video adalah guncangan tangan, karena berada di dalam kendaaran, dan mungkin juga karena faktor usia. SGS10+ memiliki fitur Super Steady yang mampu menghasilkan gambar video yang stabil tanpa getar. Apabila terjadi gerakan pada handphone, hasil rekaman akan bergeser halus dalam gerakan kordinat seolah-olah memang kamera sedang bergeser.
Estetika Live Focus
Bagi yang senang mendramatisir gambar, dengan efek blur di sekitar titik fokus, atau efek zoom out, efek spin, dan efek hitam putih namun tetap berwarna pada titik sentral (color point). SGS10 menghadirkan bokeh untuk mendapatkan efek seru bagaikan hasil bidikan kamera profesional.
Ultra Wide Angle
Bagi yang kerap merasa sesak dan tak pernah puas dengan titik paling lebar bidikan kamera, coba fitur Ultra Wide Angle dengan rentangan 123 derajat. Kalau fitur ini digunakan di alam terbuka, hasil cukup memuaskan, namun apa bila digunakan di ruang sempit dan kecil, hasilnya akan dramatis dan sangat menyenangkan.

Komposisi Pintar
Bagi yang belum terbiasa mengatur komposisi ideal di setiap bidikan, SGS10 melengkapi bala bantuan berupa Smart Composition yang membuat gambar menjadi maksimal. Fitur ini harus diaktifkan di camera setting, lalu klik shot suggestion. Ketika mulai membidik akan muncul lingkaran putih dan bulatan kuning, lalu garis horizontal. Tampilkan screen akan meminta menggeser bidikan hingga lingkaran putih dan bulatan kuning bertemu, dan Anda sudah berada di titik bidik yang ideal. Lalu garis horizontal adalah bantuan apakah camera sudah sejajar dengan garis fatamorgana.
Semua foto menggunakan Samsung Galaxy S10 oleh Syahmedi Dean
Lokasi: Turki
Foto produk: Samsung