CUBE, sebuah fashion agent di Paris membuat pernyataan: Cube does not seek big names – we are scouting designers with a creative point of view and a unique identity. Lalu, di tahun ini, di dalam designers list mereka terdapat nama Wilsen Willim dari Jakarta.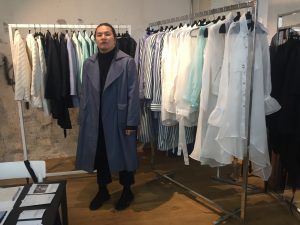 Lalu, pada Paris Fashion Week September lalu, Luxina mencoba datang ke Cube showroom, di 13/15 Rue du Pont aux Choux, di kawasan 3rd arrendisement. Setelah melewati sekuriti yang cukup detail mencek identitas, Luxina bisa bertemu Wilsen di area pamer nya yang terang karena menghadap kaca jendela selebar dinding.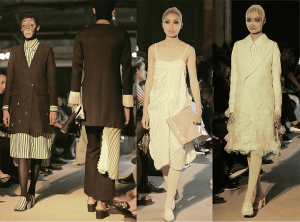 Wilsen mempersiapkan koleksi spring/summer 2019 dengan rancangan yang mendekonstruksi segala formal wear, kemeja, jaket, celana panjang, dibuat hybrid sana-sini dengan konstruksi trench, trucker jacket, kimono, pajama, dan biker jacket. Usil. Jangan heran kalau menemukan jas formal berkonsep piyama, atau trucker jacket dari bahan transparan, atau juga kemeja yang panjangnya lebih dari sepotong dress. So much fun. Primadona koleksi ini adalah rancangan-rancangan yang menggunakan tenun Garut, kain yang unik karena bertekstur bulu halus. Wilsen mengatakan ingin menawarkan tenun Garut yang khas ke market internasional.
"Cube sudah mengundang kami sejak season fall lalu. Beruntung banget ternyata mereka sudah mengenal kami. Kami lihat Cube menarik jumlah fashion buyer yang cukup luas. Kemudian karena Cube berbasis di Paris, mereka sudah memiliki hubungan kuat dengan lokal media." Ujar Wilsen kepada Luxina. Selain Wilsen dari Indonesia, di dalam showroom Cube juga ada desainer-desainer dari Amerika, Jerman, Rusia, Kazakstan, Uzbekistan, Israel, Korea Selatan, dan Cina.
"…dan desainer-desainer ini ternyata mendatangkan orang-orang media dari negara asal mereka juga." Kata Wilsen memberikan rasa salut kepada fashion aget Cube.
Misi Cube:
To connect our exclusive designers with their audience, providing tailored strategies to maximise international exposure.
Cube:
An innovative international multi-disciplinary showroom and consulting platform that operates from Paris. Cube showroom offers a direct entry to the global markets for a tightly curated selection of brands, designers and artists. Cube offers global expertise and local knowledge, a high profile international network and market forecasting skills.