V2 Indonesia baru ini menjalin kerjasama dengan merek speaker premium asal Inggris, KEF guna menghadirkan rangkaian produk audio system berkualitas tinggi di Indonesia. Melalui produk audio yang berhasil memenangkan beragam penghargaan seperti Q Series, Porsche Design, Muo, dan LS50 Wireless, kerjasama ini akan menghadirkan pengalaman mendengarkan audio yang luar biasa bagi para pencinta musik dan film.
KEF sendiri didirikan oleh seorang insinyur yang pernah bekerja di BBC bernama Raymond Cooke OBE pada tahun 1961. KEF awalnya merupakan sebuah perusahaan yang bergerak di industri metal yang bernama Kent Engineering & Foundry, perusahaan besi yang terletak di tepi Sungai Medway dekat Maidstone, Inggris. Filosofi bekerja dari Cooke adalah untuk membuat produk audio berkualitas tinggi yang dapat menghasilkan kualitas suara sesuai dengan yang diinginkan. Dalam 55 tahun terakhir, KEF sudah membangun rekam jejak dalam menghadirkan pengeras suara yang berkualitas, mulai dari pengeras suara yang digunakan untuk studio profesional hingga seri Audio Reference dan kemudian yang baru saja dirilis yakni MUON, BLADE, dan LS50.
"Kita selalu mencari brand yang dapat menghadirkan kualitas luar biasa dan KEF adalah salah satu brand yang kita cari. Dengan bertumbuhnya permintaan terhadap audio berkualitas tinggi, kami bangga bisa menjadi distributor dari KEF di Indonesia," ungkap Rudi Hidayat, CEO PT. V2 Indonesia di kawasan SCBD, Jakarta.


"KEF selalu berusaha dalam membuat produk audio yang dapat merekproduksi suara seperti suara aslinya. Kita senang dapat bekerjasama dengan V2 Indonesia yang juga memiliki pandangan yang sama dengan kami, yakni menghadirkan produk-produk audio terbaik bagi masyarakat Indonesia," jelas Lawrence Chu, General Manager dari KEF Asia Pacific.
Beberapa produk yang akan dihadirkan oleh KEF ke Indonesia melalui V2 Indonesia adalah sebagai berikut :

The Biggest Small Music System- LS50 Wireless
Keindahan dari LS50 Wireless adalah kombinasi antara kesederhanaannya dan juga kecanggihannya. Terlahir dari seri legendariss LS50 Passive Monitor, produk ini adalah sebuah kemasan komplit yang dapat menghadirkan kualitas suara yang luar biasa dimana kemudahan dan trend terkini dalam mendengarkan musik menjadi sebuah kesatuan. Dengan sambungan elektronik dan sinyal digital yang kuat, LS50 Wireless dapat digunakan dimanapun. LS50 Wireless juga sudah sukses di berbagai negara dan berhasil mendapatkan beragam penghargaan seperti salah satunya adalah penghargaan 'Hall of Fame' dari 'What HiFi' pada tahun 2017.



Now with more depth and clarity –Q series
Sejak tahun 1991, sistem audio seri Q telah berhasil memenangkan berbagai penghargaan karena mampu memberikan sebuah performa yang canggih dengan harganya yang bersaing. Kini dalam produksinya yang kedelapan, seri Q hadir lebih baik dengan berbagai fitur baru dan berbagai perbaikan yang akan terus meningkatkan performanya yang sudah terkenal baik dan canggih sejak awal.


Uni-Q driver yang merupakan ciri khas dari KEF yang telah dimodifikasi dengan menambahkan Damped Tweeter Loading Tube yang meningkatkan performa secara signifikan. Induktor berdistori rendah yang baru, dapat menghasilkan suara bass jauh lebih jernih. Terdiri dari dua bookshelf speaker (Q150 dan Q350), tiga floor standing speaker (Q550, Q750 dan Q950), dan juga centre speaker (Q650c), kesemuanya dapat memberikan rentang suara yang fleksibel dalam setiap rumah. Speaker Q350 juga merupakan pemenang dari penghargaan 'What HiFi' untuk kategori 'Stereo Speakers – Product of The Year' dan juga berhasil memenangkan penghargaan 'Best Standmount Speaker £400 – £800' di tahun 2017.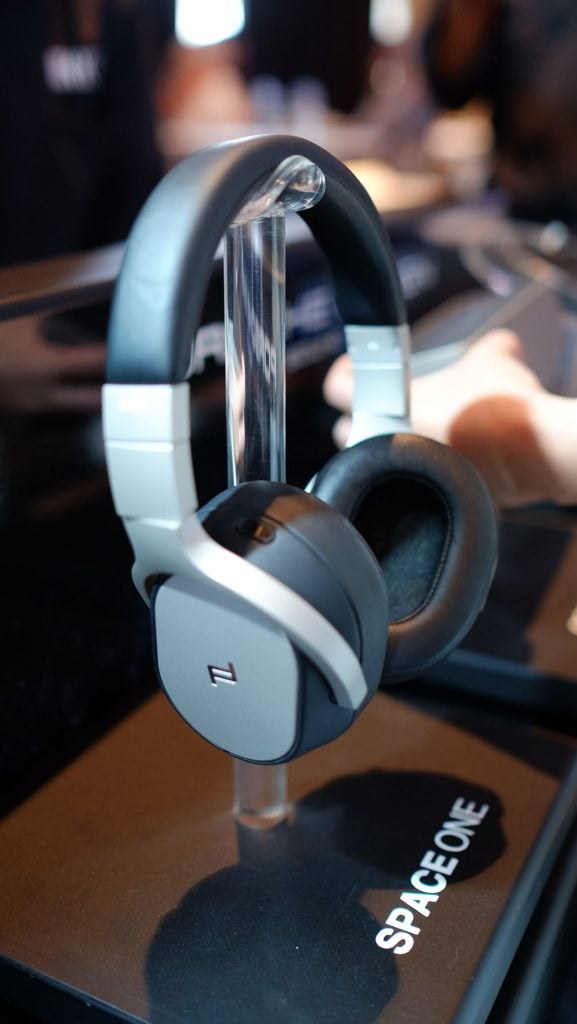 When Iconic Design meets exceptional acoustics- KEF Porsche Design series
Porsche Design dan KEF merupakan produk lifestyle premium, pencetus audio high-fidelity di Inggris. Keduanya telah berkolaborasi untuk mengembangkan tiga produk dengan teknologi hi-fi dan gabungan ciri khas bentuk yang dimiliki oleh Porsche Design dan kualitas suara dari KEF. GRAVITY ONE, MOTION ONE, dan SPACE ONE Wireless menawarkan sebuah performa pada level yang berbeda. Produk KEF dan Porsche Design juga dianugerahi dengan dua penghargaan desain pada Red Dot Design Award : Product Design 2017.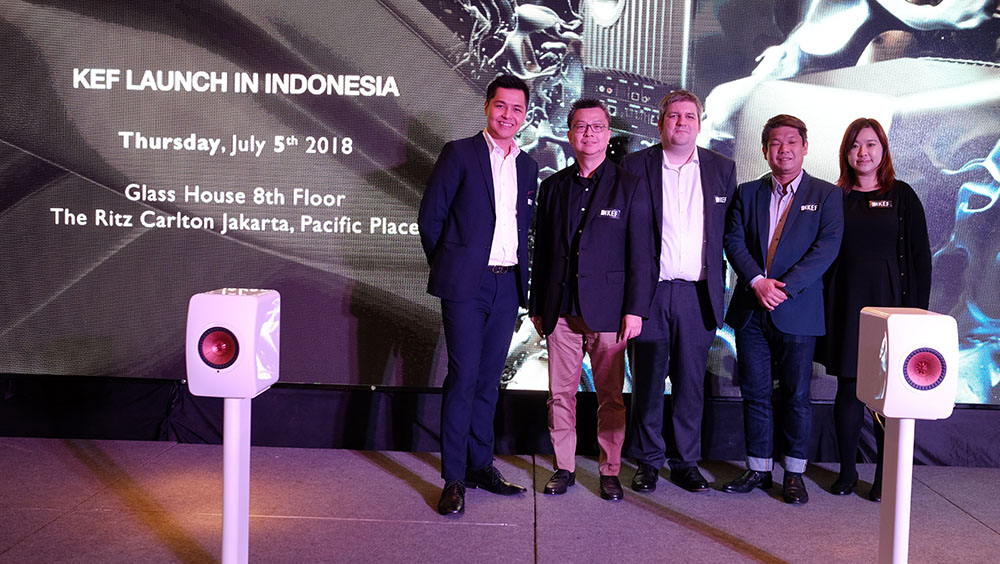 Terlampir adalah harga dari produk-produk yang ditawarkan oleh KEF di tanah air:
LS50 Wireless (Black/White/Titanium) Rp 34.690.000,
LS50 Wireless Nocturne by Marcel Wanders: Rp38,000,000
MUO Wireless Speakers Rp 4.290.000
Porsche Design GRAVITY ONE Bluetooth Speaker Rp 6,290,000
Porsche Design MOTION ONE Bluetooth Earphones Rp 4,190,000
Porsche Design SPACE ONE Active Noise Cancelling Headphones Rp 6,590,000