Saat natal tiba, kebahagiaan akan lebih lengkap ketika berkumpul dengan keluarga dan orang-orang terkasih, berbagi cerita, mengabarkan kegembiraan, sembari duduk bersama menghadapi hidangan yang lezat, membangun kembali keakraban yang mulai terserak, menyatukan kembali rasa peduli dankebersamaan. Hotel The Dharmawangsa Jakarta sudah bersiap-siap menyambut datangnya natal, dan menyiapkan makanan untuk siapa saja yang akan berkumpul bersama keluarga dan orang-orang terkasih, dengan mempersembahkan hidangan di Jakarta Restaurant, The Courtyard dan Sriwijaya Restaurant.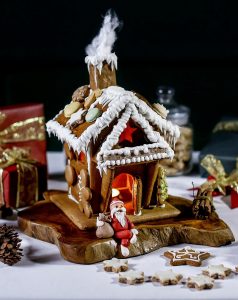 Christmas Eve Dinner at Sriwijaya Restaurant
Temukan luxury set menu of Christmas Eve Set Dinner di Sriwijaya Restaurant pada hari Selasa 24 Desember 2019 dan Rabu 25 Desember 2019. Menu lezat terdiri dari smoked salmon mille-feuille sebagai appetizer, sup lobster bisque, kemudian pilihan a whole roasted turkey with traditional condiments, atau roasted prime beef for main course. Untuk penutup, Chef Kona menyiapkan Christmas dessert seperti Christmas pudding, bourbon vanilla ice cream, brandy sabayone dan berries compote. Harga set menu, Rp. 995.000++/ orang untuk 3 courses, dan Rp. 1.195.000++/ orang untuk 4 courses, sudah termasuk wines dan segelas Gluhwein.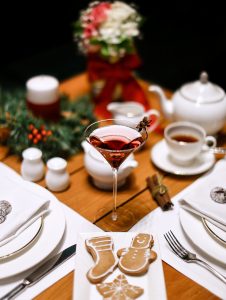 Christmas Brunch at Jakarta Restaurant & The Courtyard
Untuk suasana makan yang lebih santai, nikmati sajian buffet yang lavish di Jakarta Restaurant (Christmas Brunch – Rabu 25 Desember 2019), dengan sajian Christmas turkey dengan traditional condiments, seafood vaganza station, salmon en croute, dn roasted beef rib eye. Christmas Brunch ini juga menyediakan vegan live station, dengan  with berbagai pilihan healthy toasted multigrain, vegetables roll in rice paper, salad in jar, smoked salmon dan veggies. Untuk pecinta makanan Indonesia, cobalah ke Jakarta Restaurant, ada sup asam iga Palembang dan nasi liwet. Selian menu-menu Christmas spesial ini, tersedia juga Sunday Brunch di Jakarta Restaurant, terdiri dari pan fried foie gras, seafood vaganza station, dan Japanese corner. Reservasi: Jakarta Restaurant at 62-21 725-8181 ext. 6237.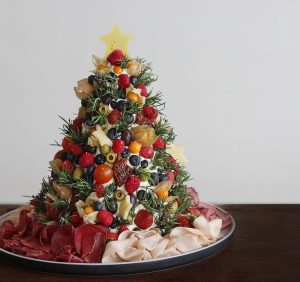 Foto: The Dharmawangsa Jakarta