Raf Simons keluar dari keluarga besar Calvin Klein. Padahal kontrak kerja dua tahun sebagai Chief Creative Officer belum terselesaikan, masih ada sisa kerja 8 bulan lagi. Tapi kepala keluarga CK, Corporate Chief Executive Emanuel Chirico, sudah mengharapkan Raf mundur, melihat performa keuangan perusahaan yang merugi.
Langkah Raf mengemas target mass market dengan formula high fashion, dianggap membuyarkan soliditas pasar. Keputusan Raf mengubah nama label menjadi 205W39NYC, cukup menambah runyam, nama yang tak mudah diingat di zaman orang kesulitan menghafal begitu banyak password. Strategi Raf mengangkat keluarga bangsawan sosmed Kardashian-Jenner family (dengan biaya yang sangat mahal), juga tidak membantu penjualan CK menjadi cemerlang.
Selanjutnya kemana Raf Simons akan melangkah? Luxina membuat prediksi brand yang kaya dan mampu menampung Raf, atau yang DNA nya perlu mendapat sentuhan Raf (walaupun kerugian CK pasti akan membuat para pebisnis fashion mikir empat setengah kali untuk meng-hire Raf Simons). By the way, salah satu pemilik saham PVH (perusahaan yang memiliki Calvin Klein) adalah Tommy Hilfiger.
Jil Sander – Taken
Saat ini label dari Milan yang melambungkan nama Raf Simons ini sudah memiliki creative director, pasangan suami istri Luke dan Lucie Meier. Checked, tak mungkin Raf kembali ke sini.
Salvatore Ferragamo – Taken
Label ini akan sesuai dengan nafas Raf Simons, tapi lagi-lagi sudah ada creative director Paul Andrew yang sudah harmonis duduk manis dengan keanggunan Salvatore Ferragamo. Checked, impossible.
Max Mara – Taken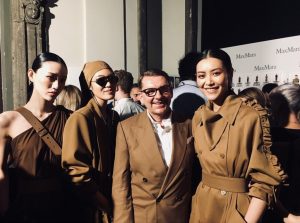 Label ini pasti mampu membayar Raf, dan gaya minimalis Raf akan mampu memberikan sesuatu untuk Max Mara. Namun, Max Mara sudah seperti happily ever after dengan creative director Ian Griffith, desainer yang humble, yang tak mau disebutkan namanya di belakang nama Max Mara. Lagi pula, Ian sudah lebih dari 25 tahun bersama Max Mara, dan semakin hari semakin mesmerizing klien Max Mara. Checked, bye.
Giorgio Armani – Is It Taken?
Label ini lahir di tahun 70an, melesat di tahun 80an, dan sampai hari ini masih bertahan dengan gontai, minim pemberitaan, minim social campaign, dan sepertinya butuh darah segar. Giorgio Armani empire pasti mampu membayar Raf. Checked, go get it!
Chanel – Who Knows ?
Creative Director Chanel, Karl Lagerfeld, lahir tahun 1933. Tahun 2019, akan berusia 86 tahun. Checked, who knows?
Michael Kors – Who Knows?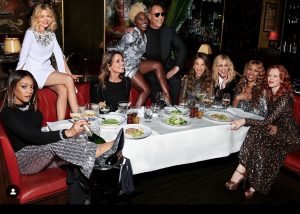 Michael Kors Holdings Limited (NYSE: KORS), luxury group global yang sudah memiliki tiga label, Michael Kors, Jimmy Choo, dan yang terbaru Versace. Rasanya Michael Kors tak perlu lagi pontang-panting jadi desainer dari season ke season. Checked, and Raf should learn Kors DNA.
Foto: Chanel, Jil Sander, Instagram