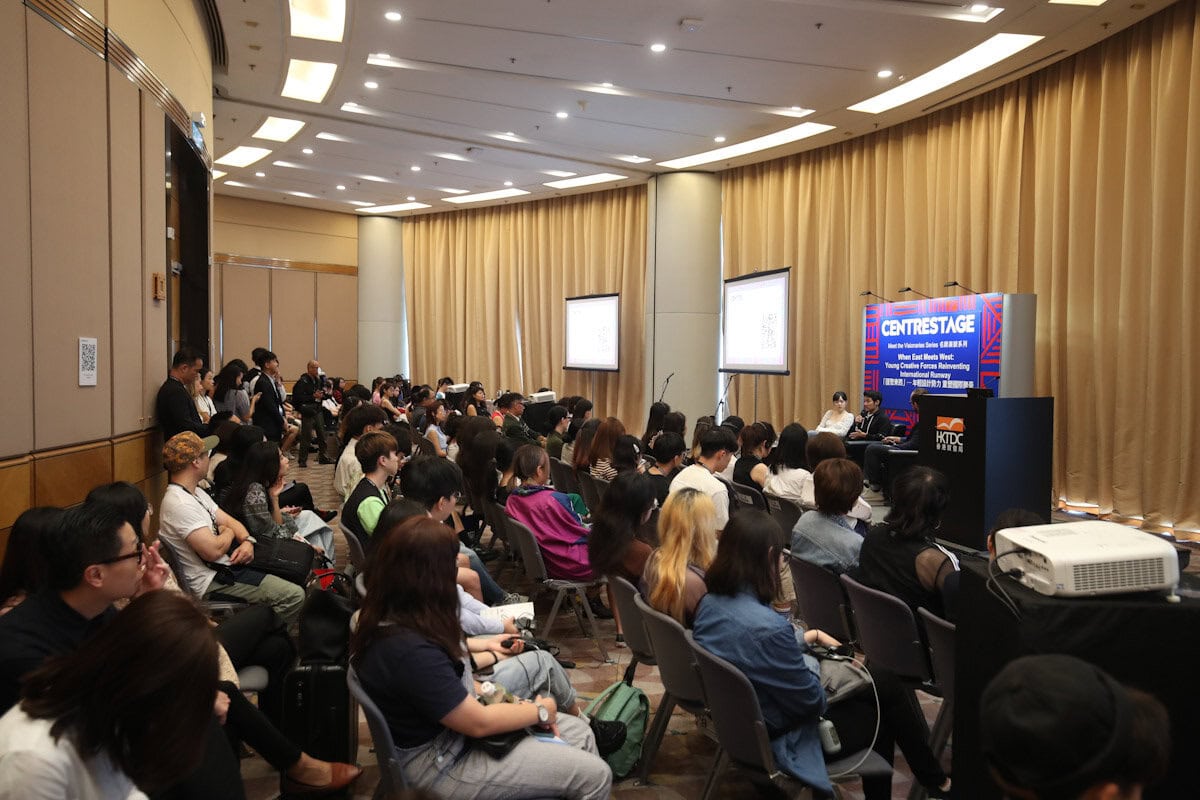 Centrestage Asia Fashion Spotlight 2019 di Hong Kong pada awal September lalu, Joseph Altuzarra dan Anaïs Jourden, selain menggelar koleksi pre spring/ summer 2020, keduanya juga berbagi pengalaman di depan mahasiswa sekolah mode dan jurnalis fashion. Dalam acara talk show meet the visionaire ini, kedua desainer tersebut membeberkan apa yang membuat mereka bertahan di industri fashion yang penuh persaingan ketat.
Joseph Altuzarra yang lahir dari keluarga multi ras, Cina dan Prancis serta besar di Amerika, melihat masa kecilnya di Paris yang di kelilingi oleh wanita-wanita chic Parisian. Yang mana ini merupakan salah satu sebab mengapa ia terjun menjadi fashion desainer. Ia hanya ingin membuat wanita terlihat cantik, feminin dan elegan tanpa harus berlebihan. Dan inspirasinya bisa datang dari mana saja, mengingat garis rancang Altuzarra adalah sesuatu yang praktis dan simpel, namun ia selalu memasukan detil pada pola dan motif. Di Centrestage Altuzarra menggelar koleksi pre spring/ summer 2020 yang kaya akan motif floral dan warna-warna tanah. Dan pada minggu ini, Altuzarra juga akan mempersembahkan koleksi spring/ summer 2020 di London Fashion Week.
Sementara Anaïs Jourden, desainer Hong Kong yang pernah melakukan show di Paris Fashion Week ini, mengatakan bahwa ia sangat menyukai dengan tekstur. Dan ini terlihat dari koleksinya yang kaya akan berbagai tekstur bahan. Desainer muda ini mengatakan menjadi desainer bukanlah hal yang mudah. Tapi karena ia sudah terlanjur cinta dengan fashion, maka komitmennya terhadap fashion harus diutamakan. Kerja keras dan konsistensi adalah kunci keberhasilan serta tau apa yang diinginkan.
Centrestage Asia Fashion Spotlight 2019 juga menghadirkan Mihara Yasuhiro pada talk show meet the visionaire ke dua. Yang mana talk show semacam ini sangat membuka cakrawala dan cara pandang orang lain terhadap fashion.
Foto dok. HKTDC